Soltek to Build at China Lake
Tuesday, March 9, 2021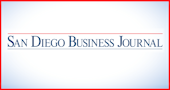 The U.S. Navy awarded a $44.4 million construction contract to Old Town-based Soltek Pacific Construction Co.
Under the deal, Soltek will build a technical services laboratory and ordnance testing and evaluation facility at Naval Air Weapons Station, China Lake in the California desert. The deal is technically a task order to a previously awarded contract.
The task order contains eight unexercised options which, if exercised, would increase the value of the deal to $46.8 million.
The work to be performed provides for the construction of a technical services laboratory facility to include offices, labs, workshops and storage. The work also provides for the construction of an ordnance test support facility to include offices and light industrial shop spaces.
The low-rise construction includes reinforced concrete foundation and floors, steel frame, concrete and/or metal panel walls and standing seam metal roof.
The options, if exercised, provide for the electrical security system, furniture, fixtures and equipment.
Work will be performed in Ridgecrest and is expected to be completed by May 2023.

The Navy received seven proposals for the task order.
The Naval Facilities Engineering Systems Command Southwest in San Diego awarded the deal, announced on March 3.