WILL HONOR 200 BLACK MEN AND WOMEN WHO LOST THEIR LIVES
Museum Launching Memorial Exhibit
Monday, June 28, 2021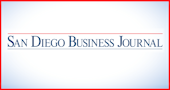 The San Diego African American Museum of Fine Art
 will be honoring the lives of 200 Black men and women lost due to racial injustice and systemic racism.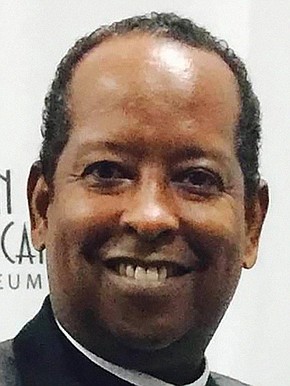 The "Say Their Names" memorial exhibit will be located at the M.L. King Promenade at the New Children's Museum Park and will run, free to the public, from July 10 to July 25. Sponsors include the Downtown San Diego Partnership, the County of San Diego, the City of San Diego, San Diego Gas & Electric, and San Diego Metropolitan Transit System, among others.
"This is definitely a teachable moment for all of us," said Gaidi Finnie, executive director of the San Diego African American Museum. To put on the exhibit, the all-volunteer museum raised roughly $80,000 in funding, he said. "We invite you to come, reflect and think about what you can do to make a difference."
Civil Rights Advocates

"Say Their Names" will not only highlight the lives lost of people of color that made national news, like George Floyd, Breonna Taylor and Ahmaud Arbery, but also those that were killed unjustly right here in San Diego. This includes Demetrius DuBose who died on July 24, 1999, in a police involved shooting, according to the Museum of Fine Art. The exhibit will also recognize San Diego's local civil rights advocates.
The "Say Their Names" Memorial is a nationwide, grassroots initiative to honor Black lives lost in the struggle against systemic racism. The nonprofit was founded in Portland, Oregon, on Juneteenth 2020 by sisters and creators Joy Proctor and Elise Proctor as an outgrowth of the protests that began in 2020.
The exhibit has been shown in over 25 cities, from Hollywood to Boston, Massachusetts, according to the San Diego African American Museum of Fine Art. The San Diego memorial is the first "Say Their Names" exhibit south of Los Angeles County. Other cities in California that have hosted the memorial include Santa Barbara, Sierra Madre, Santa Barbara and Silverlake.
"We manage an ongoing submission driven database that includes names, photos and bios," reads the Say Their Names website. "We produce traveling memorials for public exhibition as well as providing support for communities looking to create grassroots memorials in their own neighborhoods. Our aim is to facilitate conversation around systemic racism while honoring those whose lives have been taken by it."
Museum Without Walls

The San Diego African American Museum of Fine Art dubs itself a "museum without walls" that collaborates with other organizations to highlight and share the work of Black creatives with the San Diego public.