HOMES STILL SELLING FAST AS DEMAND REMAINS INTENSE
Inventory Grows Slightly as Prices Rise
Sunday, June 27, 2021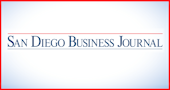 San Diego County home prices continued to spiral ever higher in May but buyers got a small break as more houses came on the market, according to Zillow, an online listing and selling service, but demand remains intense.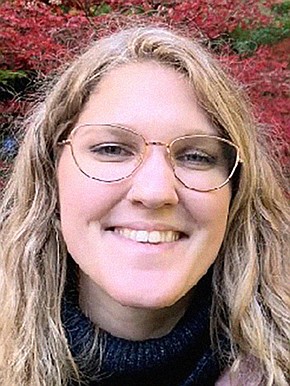 "It's been a wild year," said Nicole Bachaud, economic data analyst with Zillow.
"One of the things we're seeing in the past month is an increase in inventory month over month, which really hasn't been happening much in the past year at all in San Diego, Bachaud said. "We're not really seeing the effects of that just yet as home value appreciation is still continuing to climb at astronomical rates."
Selling Fast

The
Greater San Diego Association of Realtors
reported that the median price of a single-family home in May climbed to $865,000 - a 31.1% increase over May 2020.
The median price for townhomes and condominium units rose to $540,000, a 24.1% increase since May 2020, according to the association.
Zillow reported that in May, the inventory of homes on the market in San Diego County rose for the first time since July 2020.
Inventory is up 6.5% from April, according to Zillow, but is still 19.8% lower than it was a year ago.
As further evidence of just how intense demand is, more than half of the homes on the market in May – 52% - sold above list compared to 22% in May 2020.
Homes also are selling as fast as they're put up for sale, typically going under contract within seven days, Zillow reported.
Nationally, housing inventory rose 3.9% in May over April with the average home on the market for six days.
Demographics at Play

Even with the slight uptick in inventory, "there's still sort of a tight supply," Bauchaud said.
"The overall story is that it's going to take a while for inventory to come up and meet that demand. In the meantime, we're going to see prices increase," Bauchaud said.
Near record low interest rates also a feeding demand.
Freddie Mac reported that 30-year fixed rate mortgages had an average interest rate of 2.93% nationally or the week ending June 17, down from 2.96% for the prior week.
A year ago, 30-year fixed-rate mortgages had an average interest rate of 3.13%, according to Freddie Mac.
Long term, Bauchaud said upward pressure on prices is likely to continue as the millennial generation ages into the market and retiring Baby Boomers downsize.
"With all these people entering (the market) at the same time, that's really going to keep demand strong for the foreseeable future," Bauchaud said. "Demand is probably not going to taper off much. You have demographics at play."
Zillow in a recent survey of 100 housing economics reported that most said that the fastest way to get more housing to market is to ease zoning restrictions that limit where and how housing can be built.