TOURISM: WEEKEND NUMBERS PREDICTED TO BE SIMILAR TO 2018
Fourth of July to Have Huge Economic Impact
Sunday, June 27, 2021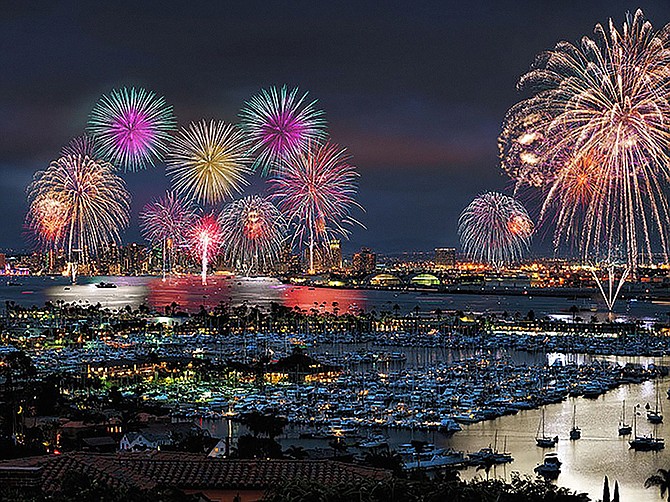 Fourth of July weekend is expected to be a huge economic driver for San Diego this year as the city continues with recovery efforts post-COVID-19, experts believe.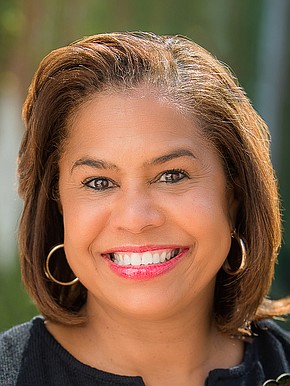 "We are expecting a strong summer for San Diego tourism with hotels performing extremely well on the fourth of July weekend," said Julie Coker, president and CEO of the
San Diego Tourism Authority
. "This is a continuation of the strong performance we have seen in recent weeks. In fact, in terms of hotel occupancy and average daily rates, San Diego has beat out our counterparts in such cities as San Francisco, Los Angeles, Orange County, Seattle and Phoenix for three weeks running. We have also been one of the top three or four destinations in the country in both those metrics."
Fourth of July is typically a big weekend in San Diego in terms of visitors, said Coker, adding that July is the busiest month for tourism locally.
In July 2019, there were around 2.5 million day visitors and 2 million overnight visitors in the city, she said, with visitor spending for the month reaching almost $1.4 billion. The total regional economic impact that July was almost $2.3 billion, said Coker.
By way of contrast, in July 2020, there were around 623,000 day visitors and 735,000 overnight guests locally. Visitor spending was just around $427 million and total regional economic impact was $766 million, Coker added.
Big Bay Boom

In particular, the Big Bay Boom annual fireworks show is anticipated to draw record crowds.
After a hiatus last year due to COVID-19, the
Port of San Diego
's Big Bay Boom fireworks show - the largest fireworks show in Southern California - will return this year. The event will take place at 9 p.m. on Sunday, July 4, over San Diego Bay, with fireworks discharged from four barges.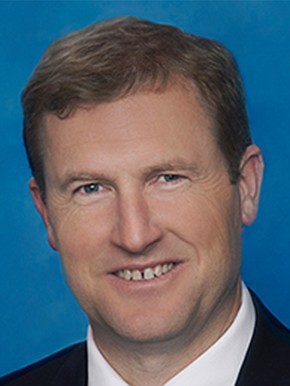 "We are excited for the return of the Big Bay Boom," said Michael Zucchet, chairman of the Board of Port Commissioners. "Not only is this event incredible to see and to celebrate our nation's independence, it has a major economic impact on the Port and the region, and that will be especially important this year as we emerge from a very tough period."
An economic impact study conducted in 2018 by Point Loma Nazarene University and the Fermanian Business & Economic Institute found that the Big Bay Boom generated $10.1 million in incremental sales for local area hotels, restaurants, retail shops, tour operators, museums, charter cruise firms, boat rental companies and other businesses.
"Including the various ripple or multiplier effects produced through the supply chain and additional consumer spending, the fireworks event created a total of $17.8 million in sales in 2018," reads the report. "Due to extra staffing and additional pay, the Big Bay Boom generated $7.9 million in earnings for San Diegans working in the region's various businesses during the July 4 event."
500,000 People

Founded in 2001, the Big Bay Boom typically hosts a live audience of over 500,000 people who watch fireworks launched from four barges around Shelter Island, Harbor Island, and the North and South Embarcadero Marina Parks.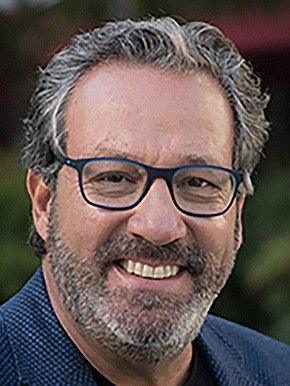 Carl Winston, director of San Diego State University's L. Robert Payne School of Hospitality and Tourism Management, said there is no reason this year's Big Bay Boom event shouldn't generate the same economic activity, if not more, than 2018.
"There's a lot of indication that it will be very positive," said Winston. "The first is Memorial Day weekend, which was also really positive, especially in terms of hotel occupancy. The second is fourth of July falls on a Sunday this year and the fifth is actually a holiday, so visitors can make a long-weekend out of it. The third factor is that people are ready to get out of dodge. They are keen to travel and so a lot of people will come from places like Phoenix, Las Vegas and Los Angeles to enjoy relatively cool weather."
Coker from the San Diego Tourism Authority agrees.
"We expect San Diego will do well fourth of July weekend, similar to this past Memorial Day weekend's performance where many hotels were sold out," she said. "In addition, the events over this past weekend bode well for a return to gatherings, meetings and conventions. Petco Park was open to full capacity, the U.S. Open welcomed 10,0000 fans per day, the Big Bay Boom is once again planned along San Diego's beautiful bayfront and will be widely telecast on the West Coast. These events, plus our new 'San Diego is Open for Meetings' campaign, are a further reinforcement that our industry is on the road to recovery."