TECH: COS. WILL WORK TO BRING TECH TO THE MOON
Carlsbad Startup to Design Charging Station for NASA
Thursday, June 24, 2021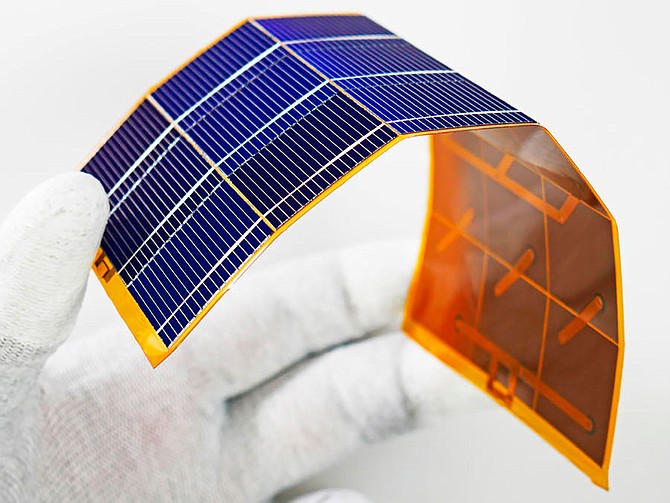 A novel lunar charging station fueled by solar cells could power up future NASA moon missions through a new partnership between San Diego's 
mPower Technology
 and Honeybee Robotics.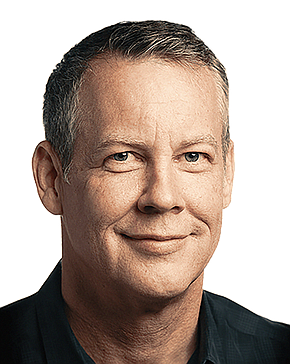 Honeybee, which specializes in robotics for space missions, is one of five companies NASA chose this spring to design a lunar charging station to recharge rovers, battery packs and other electrical equipment used by spacecraft and astronauts.

Honeybee has partnered with Carlsbad-based mPower, which weaves tiny solar cells into a flexible, lightweight mesh that's specially designed to withstand harsh conditions in space.

"We were selected as one of five teams for the first stage of a NASA study to develop a vertical solar array for missions on the lunar surface," said Kevin Hell, chief executive officer of mPower Technology. "NASA crews will be able to deploy power as needed and then fold the charging station back up and stow it for relocation."

The Contract
Under the 12-month, $700,000 NASA contract, the partners will compete against four other commercial teams to move onto the second phase of NASA's Vertical Solar Array Technology, or VSAT, project.

In the second stage, two firms will receive $7.5 million each to build a workable prototype of their technology for potential inclusion in NASA's forthcoming lunar missions.

"The technology needs to be very resilient to withstand the extreme cold of the lunar environment where dust and other elements are constantly floating around," said Hell. "We think that our technology is well-positioned to give Honeybee and NASA a huge advantage in space exploration and commercialization."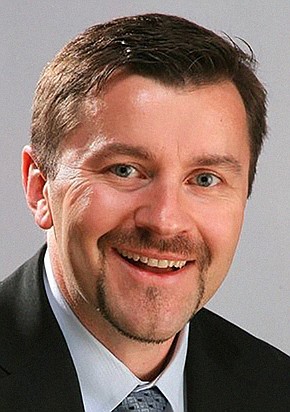 Founded in 2015, mPower is a solar energy startup producing products primarily for the aerospace industry. The company creates lightweight, bendable solar cells that are extremely light and bendable, allowing it to be folded up and stored in small spaces for later deployment.

Sandia National Laboratories originally created the micro solar cells, which mPower licensed in 2017 to build into flexible arrays called DragonSCALES.

Partnering with Honeybee
Honeybee will build the charging station structure that holds mPower's DragonSCALES, including a new boom that will unfold into a two-story-high array on the lunar surface, said Kris Zacny, vice president of exploration systems at Honeybee.

"Honeybee has spent decades designing, testing, and flying mechanisms for planetary surfaces," said Zacny. "Our expertise in subsurface drilling is now going to be flipped on its head to 'dig' up, rather than down. We are thankful to NASA for being selected and very excited by the possibility of combining our expertise with that of mPower."

Honeybee has built space robotics for nearly 40 years for NASA and other entities, including digging and drilling tools. Its electromechanical devices have flown on three NASA missions to Mars.

Under NASA's Artemis program, the agency expects to return to the moon in the next few years and establish a sustainable presence at the lunar South Pole. It will need a reliable, sustainable power source to support lunar habitats, rovers, and even construction systems for robotic and crewed missions.

The Honeybee partnership could strengthen mPower efforts to deploy DragonSCALES in a variety of space operations. That could include participation in NASA missions to the moon or Mars if the Honeybee-mPower team wins a second-phase VSAT contract, or on missions managed by other agencies and private companies, Hell said.

Additional Partnerships
The company is also working on terrestrial applications, such as offering a lightweight, flexible power supply in remote locations. It recently delivered a 100-watt prototype for storage in a backpack to the military under a $1.1 million small business research grant the U.S. Army approved in December 2019.

The company, which employs 16 people at offices in Albuquerque and San Diego, has raised $5.25 million in private equity.

"After we validate the technology with NASA, this design could be used in a range of places and on different spacecraft. Various groups are looking at applications for it," said Hell. "We look forward to leveraging our technology across a wide range of space and lunar deployments."