CORMORANT TO FEATURE RESTAURANT AND VIEWS
Oceanic Marina Launching La Jolla Hotel
Wednesday, June 23, 2021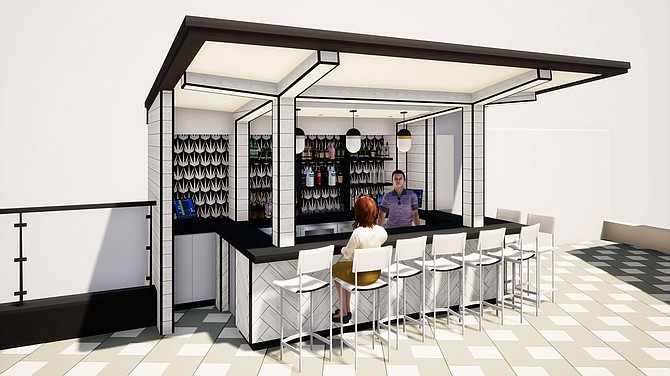 Oceanic Marina LP, a private property management firm headquartered in Kearny Mesa, is launching a new boutique hotel and rooftop restaurant and bar in San Diego.
Cormorant Boutique Hotel and BirdsEye, a rooftop bar and restaurant, are  slated to open this summer. The 26-room hotel, with a market, was formerly the La Jolla Inn, said Manoj Chawla, managing partner at
Oceanic Enterprises LLC
.
Three years ago, Oceanic purchased the property and completely renovated it, he said, creating a modern and minimalistic vibe. Founded in 2011 and with 14 other properties around the country, Oceanic owns three other hotels in San Diego, he said, including 1906 Lodge in Coronado and Sunrise Inn San Diego.
Cormorant and BirdsEye combined are projected to make $3 million in revenue, Chawla added. Together, the properties will bring over 25 new jobs to the city.
Another 30 Days

"When we started renovating this hotel, we initially hadn't planned an extensive renovation," he said. "We ended up practically building a new venue, with new plumbing, new electrical. We changed the plan once we started construction and knew this was our only opportunity to do it the right way. In the middle of construction I changed my mind again, and decided on the rooftop restaurant and bar. COVID itself slowed down work, but we are now finally here, anticipating another 30 days of work before opening, so we are almost at the finish line."
Right now, the final touches are being installed, said Chawla, including furniture in the lobby and carpeting in the rooms.
Ocean Views

For Chawla, acquiring a property in La Jolla was a no-brainer, especially considering the La Jolla ocean views. It was that panorama in particular that prompted him to also build a rooftop venue, he said, adding that BirdsEye's revenue will be approximately $1.3 million annually. There aren't many other rooftop food and beverage venues in La Jolla, added Chawla, with the exception of the likes of George's at the Cove.
"I wasn't sure it was the right decision at first, because it took 12 months to get approval from the state -- it was a challenge," Chawla said. "It was a long process and we couldn't finish construction until it was figured out. Then COVID slowed down the work. But, once you see it, you will see why I did it. Those views can't get any better - they are unobstructed ocean views."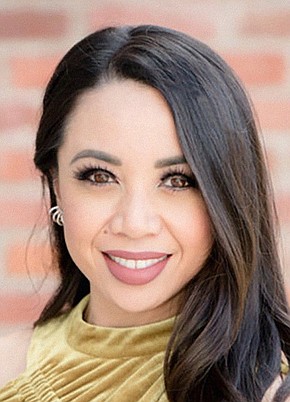 Janissa Mendoza Reyes, marketing manager of Oceanic Enterprises LLC, added: "It's a relaxed version of La Jolla luxury. It's not like the traditional hotels and bars that La Jolla has at this point. It's very modern and minimalist and has more of a fun atmosphere than others. It is vibrant and the panoramic ocean views are unparalleled. But we also want to make sure to focus closely on the guests and the technology that we will be using to enhance our guest experience. We want our property to be welcoming, for it be for anyone and everyone - just a different experience."
On the technology side, Mendoza Reyes said Cormorant and BirdsEye will use an application that will allow guests to have access to all the information they will need for their stay. This includes access to expedited check-in and check-out, the ability to have their vehicle retrieved by ordering, order room service, including directly from BirdsEye and the market, and using the app as a remote key to lock and unlock their respective hotel rooms.
Lions Gate Hotel in Sacramento

Chawla founded Oceanic in 2011 when he acquired his first hotel property in Palmdale, a Super 8. That sparked his passion for property assets and the real estate industry. By 2018, Chawla expanded his portfolio to 23 properties, comprised of 805 keys.
Today, Oceanic has 14 properties, said Chawla. Including the three in San Diego, Oceanic also owns and operates Lions Gate Hotel in Sacramento, Sands Inn & Suites in San Luis Obispo and Super 8 in Santa Barbara.