Nominate Today - Women of Influence 50 Over 50 2021
Tuesday, June 22, 2021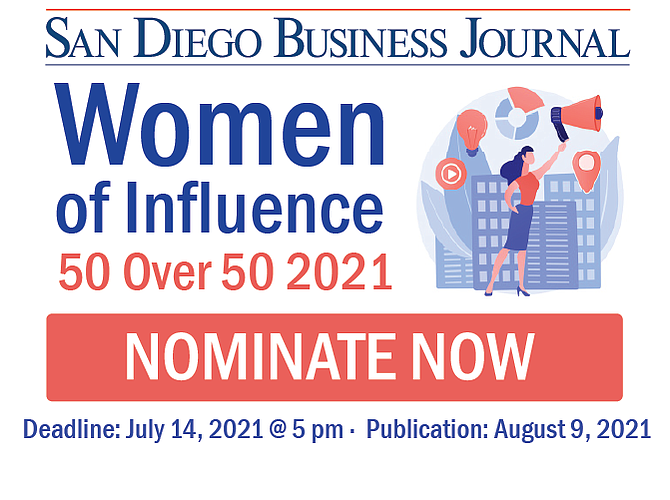 It's time to celebrate and honor San Diego's Influential Women Over 50!
 On August 9, the San Diego Business Journal will publish a section dedicated to 50 female trailblazers over 50, highlighting their careers and accomplishments.
 Please help us recognize these amazing women by nominating them by July 14, 2021 @ 5 pm.