MANUFACTURING: TECHNOLOGY SHOWS POTENTIAL DURING PANDEMIC'S SUPPLY CHAIN TROUBLES
FormAlloy Harnesses Additive Process to Grow
Tuesday, June 22, 2021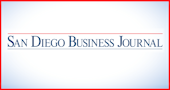 Formalloy
, which specializes in additive manufacturing in metal, has outgrown its 6,500 square feet of space in Spring Valley.
The business has doubled in size each year, with its staff growing to more than 15, said co-founder and CEO Melanie Lang.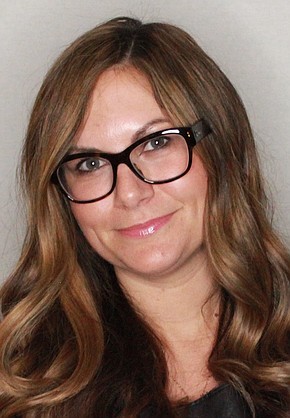 "We have traction in the market," she said.
The business intelligence website Zoominfo estimates the company has annual revenue of $1 million. Lang said that is inaccurate and while she declined to give an annual number, she said cumulative revenue is more than $5 million since the company's founding in 2016.
The business is currently raising $20 million in Series B funding. The amount of its Series A round from 2019 has not been disclosed.
Solutions and Services

The world probably knows additive manufacturing better by its other name, 3-D printing. FormAlloy produces and sells additive manufacturing machines and offers such manufacturing as a service for others.
The additive manufacturing sector is growing. Worldwide, the industry grew 21.2% to $11.87 billion in 2019, according to data published by Wohlers Associates Inc. of Fort Collins, Colorado. The data counts products and services.
Even with the COVID-19 pandemic, Wohlers found industry expansion of 7.5% to nearly $12.8 billion in 2020. That is down considerably from the average growth of 27.4% over the previous 10 years.
Additive manufacturing technology has applications in many industries, including aerospace and medical devices. In a 2016 interview, Lang said that having additive manufacturing capability aboard an aircraft carrier would be an asset for the U.S. Navy.
In addition to building metal components from scratch, FormAlloy's machines can enhance, reinforce or repair metal parts. Its machines can build in several materials, including alloys of nickel, iron, titanium, cobalt and copper. In some cases, the machines can produce parts with multiple materials during the same build.
FormAlloy's machine dispenses metal powder, focuses the raw material with a jet of air and melts it all together with a laser beam.
The additive quality is an advantage. In many cases, manufacturers create metal parts by machining a larger piece of metal — by taking away material. If the metal is titanium or Inconel, it can leave the client with some very expensive waste.
FormAlloy has more than 15 systems or solutions in the market, with most in the United States. Its largest printer can produce items with dimensions of more than 1 meter (roughly 39 inches). That is an improvement over 2016, when the young company's marquee product created objects with a maximum dimension of 200 millimeters (about 8 inches).
Owning an additive manufacturing machine may not be for everyone, so FormAlloy offers services.
Some customers are still figuring out what materials they want to use, Lang said, going on to say that FormAlloy can help with R&D projects and feasibility studies. At the end of the day, the executive said, the services business is important to FormAlloy because it can lead to future equipment sales.
A Defining Moment

Additive manufacturing was "thrust into the spotlight" during the COVID-19 pandemic, Lang said. When personal protective equipment was in short supply, companies used additive manufacturing to produce it. The event made 3-D printing more of a household term.
In the business community, companies saw their supply chains disrupted. They were unable to get needed parts from vendors in other parts of the world, such as Asia, and they looked for other solutions. By supplementing outsourcing with additive manufacturing, a business can reduce a lot of risk in such a supply chain, Lang said.
Supplementing FormAlloy's revenue is work for the federal government, for entities such as the U.S. Air Force, NASA, the National Science Foundation, the U.S. Department of Energy and DARPA (the Pentagon's R&D arm, the Defense Advanced Research Projects Agency).
The work is "giving us the ability to have funding to push some of these technologies forward," Lang said, "and continue to innovate."