TECHNOLOGY: SEEKING GLOBAL PRESENCE, ONI CHOOSES SAN DIEGO AS NEW HEADQUARTERS, PLANS TO HIRE
Oxford-based Microscope Maker Arrives in UTC
Thursday, June 17, 2021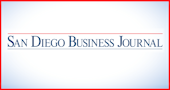 Oxford Nanoimaging (ONI), the maker of a desktop microscope that lets scientists see single cells at the molecular level, has moved its headquarters from Oxford, England to the Center for Novel Therapeutics building in the University Towne Center neighborhood.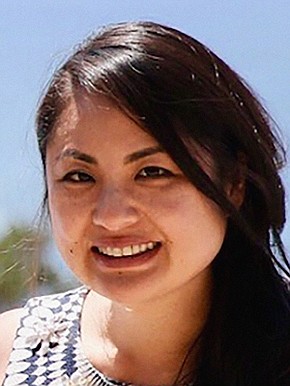 San Diego's strength as a biotechnology center was the main attraction, according to ONI's vice president of operations, Christine Nishiyama.
"This is where the growth is," she said.
The company, founded in 2016, has been in its new building space adjacent to UC San Diego for a couple of months. ONI's board of directors chose to make the move early this year to facilitate growth in the United States.
The move to Torrey Pines Mesa puts the company in close proximity to some of its customers, including the La Jolla Institute for Immunology and the Salk Institute for Biological Studies.
Other customers include AstraZeneca, Oxford University, MD Anderson Cancer Center, Stanford University, the University of Chicago and the Memorial Sloan Kettering Cancer Center in New York City. The University of Pennsylvania has multiple instruments.
The business has more than 100 microscopes in 24 countries.
ONI closed $25 million in Series A funding in 2018. It plans a Series B round.
Dun & Bradstreet estimates Oxford Nanoimaging's revenue at $6.6 million.
Building a Presence

The company, which has a handful of employees in San Diego, expects to build its U.S. presence to 80 people and its worldwide headcount to 223 by the end of 2022, Nishiyama said.
Having a global presence will let the company support customers in time zones all over the world, she said. The San Francisco Bay Area is a short airplane flight away, she said.
The company is hiring for the San Diego office. The local operation will include customer support, R&D, engineering, operations, and mirror many of its current operations in Oxford.
The company is a spin-out from Oxford University. CEO Bo Jing founded the firm with Achillefs Kapanidis in 2016.
Now the business is working on getting visas that will let Jing and other company employees come to California.
'Super-Resolution'

ONI's desktop microscope can capture "super-resolution" images of proteins and single molecules with a resolution of 20 nanometers, which is 200 times smaller than an e. coli bacterium.
"It is an extremely powerful tool," Nishiyama said. One timely use for such technology is helping scientists find out how the diffusion of molecules in cells can report on enzyme or protein activity and its response to drugs and antibiotics.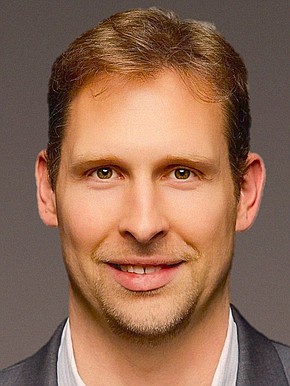 The unit carries a list price of $250,000. Competing technologies cost more, take up more space and require specialized equipment for optimal operation, Nishiyama said.
The business also announced in mid-May that it appointed Tyler Ralston, Ph.D., as its chief technology officer.
"ONI is a truly innovative company," said Ralston. "I am absolutely thrilled to be joining such a revolutionary, high-growth company and team with a mission for advancing so many impactful applications. I look forward to working with the ONI team and to further build out the amazing technology and applications."
Ralston is joining ONI from the 4Catalyzer incubator, which has offices in New York City, Connecticut and Silicon Valley. He most recently served as chief technology officer for Tesseract. Over his tenure at the incubator, he was the co-founder and helped lead the development for many technologies, including the Butterfly Network (NYSE: BFLY) Ultrasound-on-Chip technology, the Hyperfine Research portable MRI system and Tesseract iC ophthalmic imaging system.
Ralston brings technical experience from Lawrence Livermore National Laboratory and Massachusetts Institute of Technology Lincoln Laboratory, where he helped develop and advance programs in optical and radar imaging systems. He has more than 100 patents and received a doctorate from the University of Illinois-Urbana Champaign.