HOSPITALITY: THE READING CLUB WILL OPEN IN SEPTEMBER AT THE INTERCONTINENTAL
CH Projects to Launch Downtown Members-Only Club
Wednesday, June 16, 2021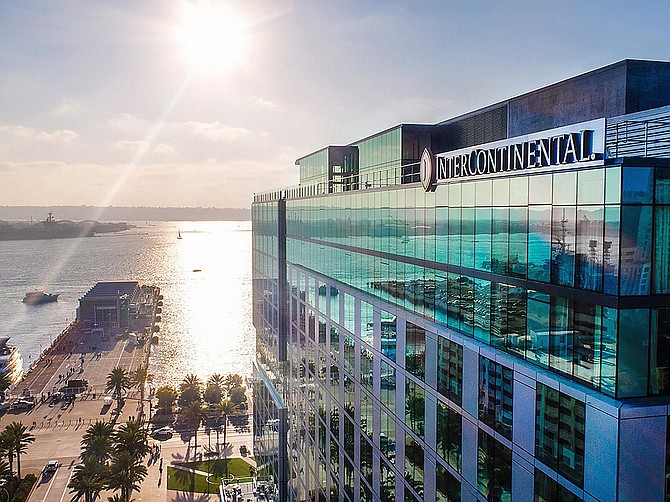 Consortium Holdings
, better known as the restaurant and bar group CH Projects, will soon premiere its most innovative project yet.
Founded in 2008 and mostly celebrated for its eclectic food and beverage offerings, CH Projects is scheduled to debut its private, members-only club, The Reading Club, in September.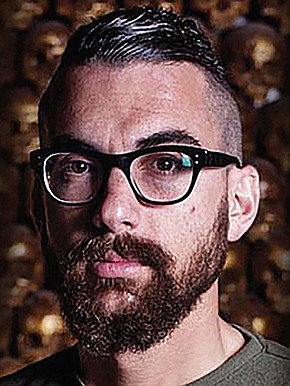 Sitting on the 20th floor of the InterContinental San Diego downtown, The Reading Club is described as a space for "thinkers and makers", according to the company. It joins the group's vast portfolio, which includes Neighborhood, Noble Experiment, Young Blood, Born and Raised, Ironside, Morning Glory, Craft & Commerce, J & Tony's, Fortunate Son and Raised by Wolves.
Attached to The Reading Club will be Seneca, CH Projects' 16th project and serving Roman Trattoria cuisine. Unlike The Reading Club, Seneca will be open to the general public.
With revenue of $50 million, CH Projects will admit up to 400 members at The Reading Club. Membership prices will range between $2,000 and $2,600 annually, according to founder Arsalun Tafazoli. The founding 90 members will be curated by a membership committee.
Amenities at The Reading Club will include a dining room, private meeting rooms, meditation rooms, listening room with records, library/reading room, a wellness director, and pool and gym access to the InterContinental San Diego, he added. Scholarships are available.
New Kind of Third Space

"The Reading Club will be a new kind of third space and our attempt to build a community based on cultural enrichment and diversity where people can meet, interact and learn from one another - a place that promotes conversation, creativity and curiosity, and fosters relationships with people who are passionate about what they do and what they think, where they work, and what they love," said Tafazoli. "Aristotle noted that man is a social animal, and I've always been interested in working around that premise in its different forms."
The Reading Club will be a place of community and fellowship, but also give members the space for solitude and privacy, reads a press release. "From socializing to founding relationships,The Reading Club will attempt to capture a cultural shift in how people work and socialize, creating a space for San Diego pioneers," it states.
AvroKO Design

With views of San Diego, The Reading Club was designed by AvroKO Design, an award-winning firm with offices in New York, London, Bangkok and San Francisco.
"The Reading Club is really two venues in one, a member's club and a restaurant. But in its soul, it's a community activator for all people seeking to push and explore their social and intellectual boundaries," said Andrew Lieberman, design director at the San Francisco office of AvroKO Design and who lead the design of The Reading Club. "With incredible views of the San Diego harbor directly adjacent, the design was inspired by early nautical exploration and the exchange of ideas that occurred for the first time on a global scale."
To enter the space, members will walk through a bookshelf lined room where a book holds the key to access the club. Inside, The Reading Club draws on European influences, according to the company, with vaulted 20-foot ceilings clad with copper trim and flanked by two one-of-a-kind 16-foot architectural light blooms.
The piece de resistance is a hand painted mural inspired by the 19th century Hudson River School inside the main salon, as per a spokesperson.