DEFENSE: FUNDS SPUR 25% OF S.D. ECONOMY
DoD Outlines 2022 Spending
Sunday, June 13, 2021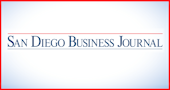 San Diego defense contractors as well as the broader regional economy stand to benefit under a U.S. Department of Defense (DoD) budget proposal made public just before Memorial Day weekend.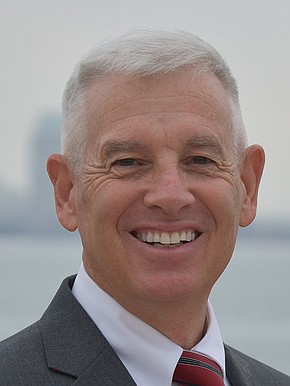 The spending plan includes purchases both small and large, including ships and aircraft, and sets the pay of approximately 153,000 service members and military employees in the region.
The U.S. military spent $33.6 billion in the San Diego economy during fiscal 2020, up 5.7% from the previous year, according to the latest economic impact report from SDMAC, the
San Diego Military Advisory Council
.
Defense spending and the ripple effects from that spending make up $54.2 billion, approximately 25% of the San Diego economy.
Mark Balmert, the council's executive director, said subject matter experts will brief his board regarding the 2022 spending plan at its next meeting. The nonprofit council includes military members, contractor representatives and other stakeholders in San Diego's defense economy.
San Diego's military presence is billed as the largest concentration of military in the world. That has driven the regional economy and has spawned businesses, said Eduardo Velasquez, director of research at the San Diego Regional Economic Development Corp. Those businesses offer good-paying jobs, he said.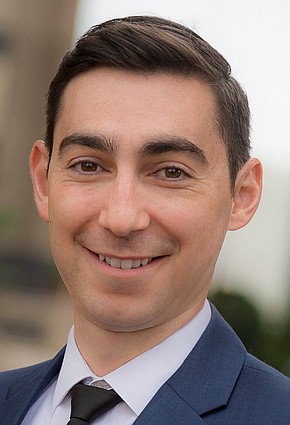 In some cases, businesses with military roots have grown to be major local employers. Qualcomm Inc. (Nasdaq: QCOM) as well as Leidos (NYSE: LDOS) and SAIC (NYSE: SAIC) are examples of this.
"There is a big relationship between defense contracts and small business growth," Velasquez said.
Defense spending helps San Diego's technology and manufacturing sectors, he also said, adding that the manufacturing done locally is not typical, in that it is high value work.
In 2017, the EDC produced a study of how the defense industry interacts with the rest of the San Diego economy.
"At its core, the defense ecosystem heavily depends on and supports the manufacturing, professional, scientific, and technical services, and construction industries," the study said. "Advancements in defense technology, security, and infrastructure have been made possible through the success and innovation seen across these industries."
Next Steps

It is now up to Congress to take up the spending blueprint put forth by the Biden Administration and put its own stamp on it. Hearings have already begun. The federal fiscal year begins on Oct. 1.
The budget proposal calls for giving uniformed service members as well as civilian military employees a 2.7% raise.
One line item in the budget is a fleet replenishment oiler ship, to be built in Barrio Logan by General Dynamics NASSCO. The Navy's oilers meet up with fighting ships outside of ports to supply fuel and replenish other goods.
The spending proposal sets aside some $853 million for the oiler program.
NASSCO has a contract to build six oilers and could build as many as 20.
General Dynamics shares trade on the New York Stock Exchange as GD.
The budget also calls for $400 million for the U.S. Navy's unmanned Triton aircraft program. Northrop Grumman Corp. (NYSE: NOC) runs the program from its offices in Rancho Bernardo.
Other major programs in the budget have San Diego companies as subcontractors.
Some $12 billion is slated to go toward the F-35 Lightning II fighter jet. Northrop Grumman has a San Diego plant that builds electronic systems for the aircraft. San Diego-based Cubic Corp. also provides electronics for the F-35. Cubic was a public company that went private late last month.
The budget calls for $2.9 billion to be spent on Gerald R. Ford-class aircraft carriers. These are built in Virginia. However, the Electromagnetic Systems business of La Jolla-based General Atomics designs, builds and maintains the carriers' advanced aircraft launch and recovery equipment.
Northrop Grumman is developing the successor to the Minuteman III intercontinental ballistic missile, and a small portion of that work is being performed in San Diego.
There is plenty of work for small businesses in the budget, including cybersecurity contractors.
Other Avenues

Funds set aside in the budget under the general term of military readiness are also a win for San Diego, according to SDMAC's Balmert. Readiness includes military training, ship operations, flight hours and aircraft maintenance, which translate to local spending. The sum includes spare parts, fuel and consumables.
Balmert, a retired rear admiral, worked on budget matters during his time in the U.S. Navy.
The Navy plans to decommission a few of its littoral combat ships, which "will hit us some," Balmert said.
A short term decrease in ships is expected to be followed by an increase in ships over the longer term.
Balmert said his organization works to make sure the region remains home port to three of the Navy's aircraft carriers. The presence of three carriers brings $1.47 billion in spending to the region, according to the SDMAC study.
Derry Pence, CEO of the Port of San Diego Ship Repair Association, said ship repair appears to be well-funded in the 2022 budget proposal. NASSCO, BAE Systems and many other San Diego businesses, large and small, make up the community's ship repair ecosystem. The ship repair association has more than 100 member businesses, many in the South Bay.