BIOTECH: CO. ADDS NEW LEADERSHIP; SEES POTENTIAL IPO
BioTheryX Raises $92M in Series E Round
Sunday, June 13, 2021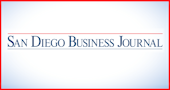 San Diego-based 
BioTheryX
, a clinical stage biotech focused on protein modulation to treat difficult diseases, has raised a $92 million Series E round.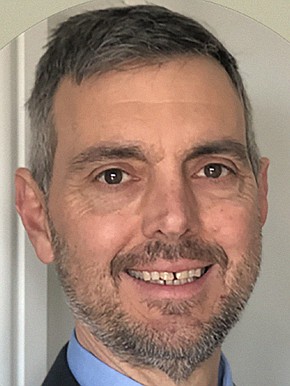 The Series E was led by Farallon Capital Management. Other participating investors include Deep Track Capital, Lumira Ventures, and Rock Springs Capital, among others.
The money will accelerate the development of its targeted protein degradation pipeline and technology platform in oncology, said Robert Williamson, president and CEO of BioTheryX, who was newly appointed in January.
Treating Multiple Diseases

Founded in 2007. BioTheryX is focused on restoring protein homeostasis, protein degradation and modulation, as well as multi-kinase inhibition.
Its technology centers on targeted protein degradation with novel PHM 'molecular glues,' as well as PHM-based proteolysis targeting chimeras that restore protein equilibrium.
BioTheryX's technology has potential to be applied to a broad range of diseases, including 'undruggable' targets, said Williamson.
The privately-held company has been working quietly on protein degradation with some of the leading scientists in the field, including co-founder David Stirling, a co-founder of Celgene.
Its drug development team created the IMiD, a cereblon binding "molecular glues," franchise of compounds for blood cancer while at Celgene.
Those molecular glues developed Revlimid (acquired for $12.1 billion by Bristol Myers) and Pomalyst, which collected roughly $3 billion the same year.
Clinical Trials on the Horizon

BioTheryX plans to hit key milestones in its IND-enabling molecular glue program BTX-1188 and Phase 1 lead multi-kinase inhibitor BTX-A51. Williamson said its first molecular glue program is slated to enter the clinic by the end of 2021.
"We expect BTX-1188 to enter the clinic in late-September or early-October," said Williamson. "In addition, we will expand our platform of molecular glues, PROTACs and monovalent degraders and progress our lead program BTX-A51 through Phase 1."
In addition, it will broaden its lead multi-kinase inhibitor BTX-A51 into solid tumors within a month or two. The treatment is currently being trialed against liquid tumors in Phase 1.
The company is working with MD Anderson, City of Hope and Memorial Sloan Kettering on the program, which is aimed at the treatment of acute myeloid leukemia, myelodysplastic syndromes and solid tumors.
Aims to Go Public

In December, the company had discussions with special purpose acquisition companies to go public, however it decided to take the late-stage financing route instead. The firm may seek an IPO at the end of this year.
"We want to be ready to strike when an opportunity comes for a public listing, which means the company will likely begin the SEC preparation and other IPO groundwork around September or the fourth quarter," said Jamie Donadio, chief financial officer of BioTheryX.
Williamson and Donadio joined the company to boost its "presence in the market" and secure strong levels of financing to be competitive in the protein degradation sector.
Prior to BioTheryX, Williamson served as the chief executive of PharmAkea and ATXC. He also held leadership positions at Arriva Pharmaceuticals, Eos Biotechnology (acquired by Protein Design Labs) and DoubleTwist (acquired by Merck and Hitachi).
Donadio served as the CFO of Mirati Therapeutics, before joining the company in February. Before that, He spent 12 years at Amylin Pharmaceuticals and held financial roles at Novatel Wireless and Ernst & Young.
The company's scientific advisory board includes 2004 Nobel Chemistry Laureate Aaron Ciechanover. It also added four new members in the first half of 2021.
"We are pleased to have the support of an elite group of investors who share BioTheryX's vision of realizing the promise of targeted protein degradation and delivering benefit to patients," said Williamson.