SPRING 2021 CSUSM BUSINESS CONFIDENCE INDEX
Tourism Begins Rebuilding Process
Tuesday, June 8, 2021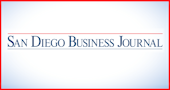 Tourism and hospitality is on the rebound, but it may take up to two years to achieve pre-COVID levels. That's the view of 93% of people who responded to a recent survey.Some 70% of industry executives who responded to the April survey said they do not expect to see business rivaling the pre-COVID days until at least April 2022, and perhaps as late as April 2023.Those were the findings of students at the 
Cal State San Marcos College of Business Administration
, who sent out questionnaires on the subject. Some 54 tourism industry officials responded.
Nine percent of respondents anticipate a comeback within the next six months, while another 13% stated levels will be back within six to 12 months.
Practically no one sees an immediate decrease in tourism, while 19% anticipate business staying level, and 80% sees increased levels in the next six months.
An index measuring confidence in the economy ahead stood at an all-time high, at 90.87, surpassing the previous high of 80.45 in the spring of 2018.
Some 94% of respondents (51 out of 54) said they see revenue increasing in the next six months, while 83% see profits increasing. Eighty percent of businesses say they are planning to add employees, while 2% said they expect to cut back.
Find more news from the Spring 2021 CSUSM Business Confidence Index here.