SPRING 2021 CSUSM BUSINESS CONFIDENCE INDEX
Region's Brewers Regain Confidence
Tuesday, June 8, 2021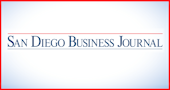 San Diego County's craft brewing community is feeling confident about the future, according to a just-released survey conducted by the 
College of Business Administration at Cal State University San Marcos
.
Responses from 34 brewers yielded a Craft Beer Confidence Index of 90.68. Under the 100-point scoring system, anything above 50 is good. Brewers haven't felt as good about the potential for increased business since 2018. (The index peaked at 94.57 during the spring of that year.)
Surveys were distributed with the help of the San Diego Brewers Guild and returned by April 25.
Some 85% of respondents said they expected to add employees over the next six months, while 3% said they expected a decrease. Top line revenue was expected to increase at 32 out of the 34 businesses polled. Profits were expected to increase at 28 of the 34 breweries, with two others saying they expect a decline.
Asked to estimate when business would return to pre-pandemic levels, answers were evenly split. Twelve respondents said they expected to reach that level in the next six to 12 months. Another dozen said they expected a return in one to two years. Four businesses expect business to be back in less time — within six months — while three said they would never see pre-COVID levels. Three respondents said their businesses grew during the pandemic.
Some 74 percent of those responding said they adopted new technology because of the pandemic. Thirteen out of 34 said they took up online ordering. Three said they began delivering their products and two said they began canning their beer.
Three out of four said they expected raw materials prices to increase within the next six months.
Eighteen of 34 respondents said they produce 1,000 or fewer barrels of beer per year, while five respondents said their output topped 15,000 barrels. A barrel is 31 gallons.
Find more news from the Spring 2021 CSUSM Business Confidence Index here.