LITTLE ITALY-BASED RESTAURANT CO. TO OPEN FOURTH LOCATION BY END OF YEAR
The Busalacchi Group Plans Expansion
Monday, June 7, 2021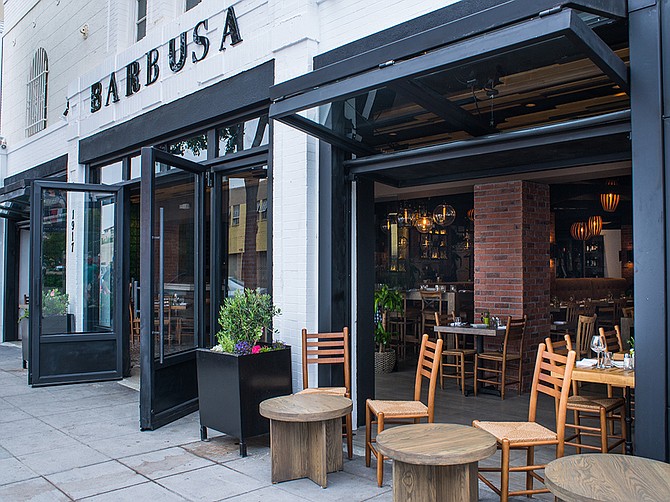 The Busalacchi Group
, founded in 2008 and with three food places in Little Italy these days, is planning to expand.
Headquartered in the Italian enclave, the family-owned restaurant group has leased a 1,400 square foot property next to its famed Barbusa modern Italian eatery. The preliminary plan is to take the former dog shop and potentially convert it into either an extension of Barbusa or its own concept, according to a spokesperson.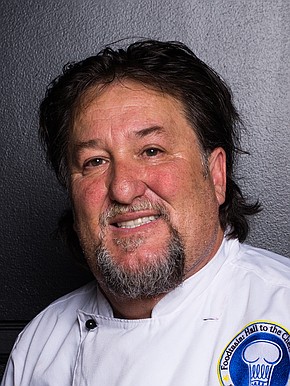 The company, which has experienced 15% to 20% growth year-over-year since inception - with the exception of 2020 due to the COVID-19 pandemic - is projecting similar growth in 2021 and into 2022. The Busalacchi Group reported revenues of $8 million to $12 million in 2019. The Busalacchi Group owns Barbusa, as well as Cafe Zucchero, which offers Italian coffee and desserts, and Nonna, a more traditional Italian food place.
Secure the Space

"Right now, we are trying to figure out what to put there," said Joey Busalacchi, managing partner and son to Joe Busalacchi, the latter founder and president. "In the next month or so, depending on how the economy is doing, we will figure out the plan of attack - the economy will dictate what we will put there. So, it can be a high-end restaurant or something more casual. To start, we just wanted to make sure we secure the space, because we know Little Italy is here to stay. For now, we are just tossing ideas around."
The Busalacchi Group experienced a dip in revenue during the economic downturn, said Joey Busalacchi, but that was par for the course. In fact, the way he sees it, The Busalacchi Group got a sort of reboot as a result of lockdown. In his words: it felt its loyal customer base "missed us enough to come back."
"The pandemic hurt us," he said, "but now we are very hopeful."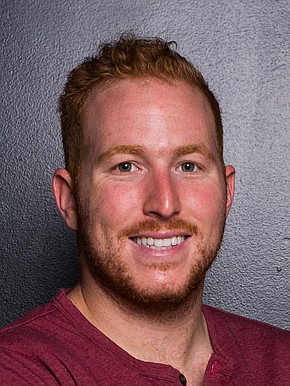 Saw its Potential
It isn't peculiar that The Busalacchi Group and its three properties have been supported during this tough year. Well before San Diego's Little Italy became a hotspot in the early 2000s, Joe Busalacchi, the family's patriarch and founder and president of Busalacchi Restaurants, saw its potential.
In 1996, Busalacchi Sr. opened his first restaurant in the Downtown neighborhood called Trattoria Fantastica. It is now defunct. Between 1984 and now, the Busalacchis have opened and operated nine restaurants up and down the 48-block-long community.
For Peter Jacob "PJ" Busalacchi, the reason San Diegans and visitors alike continue to support The Busalacchi Group and its gastronomic efforts is because of its consanguineous hospitality.
"I think that we bring a kind of traditional style of cooking, but, I think what's most important to our restaurants is that we bring a different way of doing hospitality," he said. "We shake hands, we cultivate relationships and all of our customers are truly taken care of. The tasty food obviously adds to that and the atmosphere comes with that. We pride ourselves on making sure everyone that walks through the door is treated like family."
Joey Busalacchi concurs.
"For sure, it is our family type of atmosphere," he said. "We give our customers our direct phone numbers and the VIP treatment in our restaurants. Our customers can make reservations online, but most times, they call us instead. They want to see one of us here when they come because they know they will be treated like family. Same thing with our employees, some of which have been with us for almost 35 years. They become our family, and, in turn, they treat our customers as such."
Pioneer in Little Italy

It was Joe Busalacchi, known in Little Italy as a pioneer, that set the familial tone for The Busalacchi Group brand, said Joey Busalacchi. In fact, he says he and his brothers, who now run the company, aim to offer the same kind of kindness to their customers that his dad has long established.
"Shaking hands and kissing babies," joked Joey Busalacchi. "There are a million Italian restaurants in San Diego. But when customers come to us, we make them feel important."