Kratos Appoints Longtime CFO to Board
Friday, June 4, 2021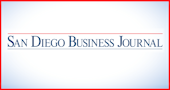 Kratos Defense & Security Solutions Inc.
 (Nasdaq: KTOS) announced on June 3 that it has named its longtime CFO, Deanna Hom Lund, to its board of directors.
At the same time, board members voted to expand the size of the board from seven to nine members. The board will fill its one vacant seat sometime in the next 18 months when a suitable candidate is identified, the company said in a statement.
"We are delighted that Deanna will be joining our board," said William Hoglund, the board's chairman, in a statement issued by the company. "She is a strategic, engaging leader that brings a wealth of skills and experience in finance and corporate development. She will be an excellent addition to the board as Kratos continues to execute its vision and strategy to be the go-to provider of affordable products, systems and solutions that are rapidly developed, demonstrated and fielded for the war fighter."
Kratos reported revenue of $747.7 million in 2020 and is putting increased emphasis on unmanned aircraft.
Lund, 53, has been Kratos' executive vice president and CFO since April 2009, and will continue in her executive job. She was senior vice president and CFO from April 2004 to March 2009.
Prior to joining Kratos, Lund was the vice president and corporate controller of Titan Corporation from July 1998 to 2004. She was also Titan's corporate controller from December 1996 to July 1998, and its corporate manager of operations analysis from 1993 to 1996.
She served at Titan along with Eric DeMarco, who went on to become CEO of Kratos.
Lund received her bachelor's degree in accounting from San Diego State University, magna cum laude, and is a Certified Public Accountant.