TECHNOLOGY: YAN HUI FINE-TUNES NETWORKS, SEES GROWTH WITH AIRHOP
Wireless Firm's Founder Began His Journey in China
Thursday, June 3, 2021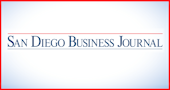 As a boy, Yan Hui took a liking to radio. AM, FM and ham radio had a certain allure.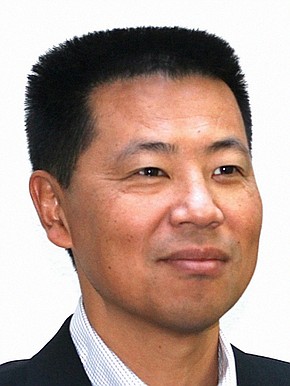 The fascination endured and it set a direction for Hui's studies. That, in turn, set him on the path that led to graduate study in the United States.
Early in his career, he came to one of California's wireless hot spots: San Diego. Today he is pushing the boundaries of radio communication. He founded and runs a software company called
Airhop Communications
, based in Old Town, which deals in advanced radio communications such as fourth-generation and fifth-generation (4G and 5G) wireless networks.
Hui's early studies in the world of the wireless spectrum took place in northern China. The CEO received his bachelor's degree from Tianjin University. Tianjin is a port city and the third largest urban area in China, behind Beijing (which is roughly 75 miles away) and Shanghai.
When it came time for graduate studies, Hui headed for the upper Midwest, enrolling at the University of Wisconsin in Madison. He received a master of science degree in electrical engineering — as well as the distinction of being a Badger and an interest in the Big Ten Conference.
Following college, he went to work for Nortel Networks. Shortly thereafter, he landed at a pioneering San Diego company called Dot Wireless. It was acquired by Texas Instruments in 2000 for $475 million.
At TI, Hui established and managed research and development in third generation (3G) wireless technology. He led technical teams and collaborated with strategic partners to develop the industry's first systems known as 1xEV-DV. He also chaired the TI wireless system patent committee and led the company's 3G standards activities for a number of years.
He also got acquainted with leaders in San Diego's wireless scene. One of them, John McDonough, suggested he start his own company. When he did, McDonough became his first investor. Thus Airhop was born.
Growing a Company

Building a business in the wireless space is not an overnight undertaking. It takes time and patience, Hui said. Since its founding in 2007, Airhop has grown to about 20 employees worldwide, with 15 in San Diego.
By now Airhop has more than 40 fundamental patents in its space. Another 10 are pending.
Airhop puts software to work in the service of wireless communications. The world of 4G and 5G communications is complex. Often such networks need human technicians to fine-tune them so that they perform at their peak. Airhop's software does the same thing, using artificial intelligence and machine learning.
At this point, Hui said, his company is in a phase of rapid growth. Over the next several years, he is looking to multiply revenue while achieving profitability. He declined to give revenue, other than to say it is more than $1 million. The Zoominfo website estimates Airhop's revenue as $4 million.
Hui is fortunate to have contracts with two successful wireless carriers: Rakuten Mobile in Japan and Jio in India (also known as Reliance Jio Infocomm Ltd.). Terms of the contracts preclude him from disclosing the value of the deals, Hui said.
Hui is also paying it forward. He has taken up angel investing, funding the business ventures of a new generation of electrical engineers.
After all, he isn't the only one who knows about a boyhood fascination with wireless.