RETAIL: JOSEPHINE LEE MAKES HER MARK IN THE DANCE WORLD AS A POINTE SHOE FITTER
Creating Her Own Job and Community
Thursday, June 3, 2021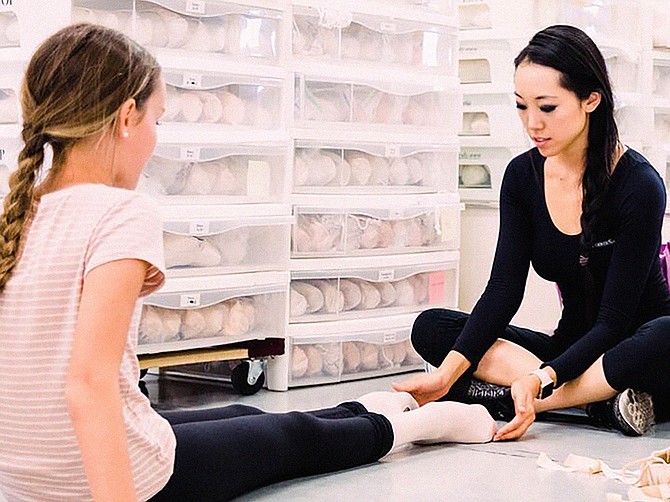 For Josephine Lee, her first business was born out of tough times and her newest venture is no different. In 2014, she launched
The Pointe Shop
, a first-of-its kind business after graduating college amid the financial crisis.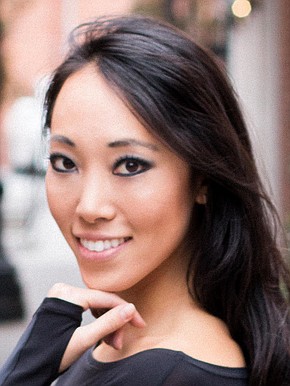 As a seasoned pointe shoe fitter, it is her job to gauge the best, glove-like fit for ballet dancers and for the past decade she has traveled to ballet schools and professional companies across the country with her mobile business.

Pointe shoes cost about $100 per pair and before the pandemic, Lee would do anywhere from 600 to 1,000 pointe shoe fittings per month. But when the pandemic slashed the sales of her family's dance retail storefront in San Diego and the lease was about to expire, rather than close the shop Lee thought up another idea to reimagine its purpose.

Inspired by the WeWork, co-working space business model, Lee has made Danse Medica a hub for dancers to be fitted for pointe shoes and treated by dance specialists, such as physical therapists and nutritionists, all in one place.

Entrepreneur Mindset
Lee began dancing at the age of 3 and growing up she always knew that she wanted to be in some dance-related field. Her dancing experience spans genres from Korean folk dancing to ballet as she spent her childhood in both the United States and Korea.

But it all started with her mom, Grace Lee, who founded Dancer's Choice, a dance supply shop in Orange County. For her mom, starting the dance retail store in 2003 was a way for her to support her family and help pay for Josephine's passion for dance.

Josephine said that her lens for entrepreneurship was shaped by her mom and she spoke to how many first-generation Asian Americans often open small businesses such as liquor stores or nail salons because it was their best option for survival.

"Our version of what a small business is is not this aspirational, kind of like business that we pursue because of our passions. A lot of Asian immigrants pursue business for survival purposes because no one will give them a job, and they have to figure out a way to feed their families," Lee said.

In a similar way, Lee explained that starting her first business was a matter of necessity. After graduating from the University of Southern California in 2010, the economy hadn't rebounded from the financial crisis so Lee followed her mother's example and opened up a dance retail shop in Irvine.

"I kind of had the same feeling when I graduated from college — even though I had a degree and I am a second-generation Asian immigrant — that if there's no jobs for me, I have to make my own," Lee said.

Dance Specialists
She figured that she would work on the business for a couple of years, then return to plan A which was to pursue a career in broadcast sports reporting. But what started as a brick-and-mortar shop, turned into her current mobile pointe shoe fitting business, The Pointe Shop.

Lee said it took time to educate people on the business model, but she has not spent a dollar on advertising because the dance world is small and her business has grown on word of mouth. That being said, The Pointe Shop has also gained attention through its social media platforms, such as its YouTube channel which boasts more than 13 million views.

The tight-knit nature of the dance world is the foundation of Danse Medica which started in late 2019 as pop-up events and has grown into the Sorrento Valley storefront and an online community of dance specialists figuring out how to address issues across the industry.

Lee credits her mom for exemplifying how being a hands-on business owner can impact the community.

"She's very good at bringing community together...trying to figure out the best solution for every person that's involved," Lee said. "And that is the way I think about anything that I pursue — how can we get to a place where everyone is in a better position because we're pursuing this?"