EDUCATION: REAL-WORLD SKILLS NEEDED TO MAXIMIZE AN OPPORTUNITY ON NEW ALDERAAN
USD Students Take Honors in Real Estate Competition
Wednesday, June 2, 2021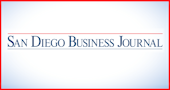 A team of five Master of Science in Real Estate (MSRE) students from the 
University of San Diego School of Business
 made a very strong showing in the 2021 ARGUS University Challenge, receiving second place. The international competition presents students with a fictional piece of real estate and asks them to evaluate different scenarios for the property.
The 2021 contest was distinctive for a couple of reasons. Team members had to consider the effects of a pandemic on the market. And the real estate opportunity was in a remote location. In fact, it was in a different galaxy.
Real-World Concerns

Nevertheless, that world presented challenges and opportunities familiar to those who work in real estate on Planet Earth, giving the exercise its academic rigor.
The case study involved a three story, mixed use property with retail on the ground floor and offices on the upper floors. Students mulled what to do with the property as the markets for retail and office space changed with the rise of e-commerce, take-out dining and the work-from-home trend.
The 2021 USD ARGUS team included MSRE candidates Paul (PJ) Borde '22 MSRE, Kevin Hale '21 MSRE, Tom Hennessy '21 MSRE, Colby Parker '21 MSRE and Stephen White '21 MSRE. Leading the team was faculty advisor Charles Tu, Ph.D., the Daniel F. Mulvihill Endowed Chair.
 "I think we really blended well together," said Parker, who led the group. "Each team member brought different strengths to the project that we were able to utilize in a way that enhanced our success. We were able to overcome conflict very well, and quickly, which allowed us to focus our energy on the larger task at hand."
Attention to Detail
"What set our team apart was the level of creativity that went into even the smallest details of our strategy," said Parker. "For this year's case, our team used ARGUS software to model the repositioning of a hypothetical mixed-use property on another planet. Although the market and property settings were pure fiction, the case was very much real-world, and called on us to address today's relevant trends and concepts in determining the best investment strategy. We are honored to have been able to represent the University of San Diego School of Business in this year's competition and we would like to thank Dr. Charles Tu, as well as the rest of the Burnham-Moores Center for Real Estate, for all of the support they have provided over the three-month period."
Three Alternatives

Titled "A New Start," this year's case involved an investment opportunity on a planet called New Alderaan. Participants needed to consider not only the typical factors influencing the real estate markets, but also the impact of a galaxy-wide pandemic, i.e. Clone Originated Viral Infectious Disease (COVID).
The USD team formulated three strategies. It conducted comprehensive market research and financial analysis to evaluate the alternatives. In the end, it recommended that investors pursue the strategy with the greatest risk and the greatest reward.
"I'm so proud of our students. Due to the pandemic, all classes had been online the entire year. Although they couldn't meet in person, the team figured out a way to work as a team and was able to accomplish their goals," said Tu. "They demonstrated outstanding ARGUS modeling skills, thorough understanding of the real estate markets, as well as strategic thinking and problem-solving abilities. I'd also like to congratulate the University of Regensburg, USD's dual degree partner, for their success in this competition."