Mission Fed Inks Deal with Padres
Thursday, July 29, 2021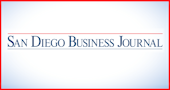 Mission Federal Credit Union has signed a three-year sponsorship agreement with the San Diego Padres.
Mission Fed said its Padres sponsorship deal will involve several credit union-supported nonprofits receiving game admission tickets and participating in pre-game ceremonies, including ringing the ballclub's 700-pound bell Mission Bell, located down the left-field line adjacent to the Western Metal Supply Co. building. The value of the agreement covering the 2021, 2022 and 2023 seasons was not disclosed.
"Just like the Padres, Mission Fed has a strong desire to engage with consumers in exciting ways," said Debra Schwartz, Mission Fed's president and CEO. "Our organization was built on a mission of earning trust, investing in our fans' success and caring for our local San Diego community by giving back. We couldn't be more pleased about this sponsorship and the good we'll be able to do together in our community."
Bell-ringing dates are July 28, Aug. 5, 25 and Sept. 8. Mission Fed's nonprofit partners include Big Brothers Big Sisters, Girl Scouts San Diego, San Diego Food Bank, San Diego Rescue Mission, Junior Achievement and the Chicano Federation. Mission Fed previously sponsored the Mission Bell for the 2017, 2018 and 2019 seasons.