THE COROMEGA COMPANY DROPS PUP PACKETS
Omega 3 Co. Launches Pet Supplements
Wednesday, July 28, 2021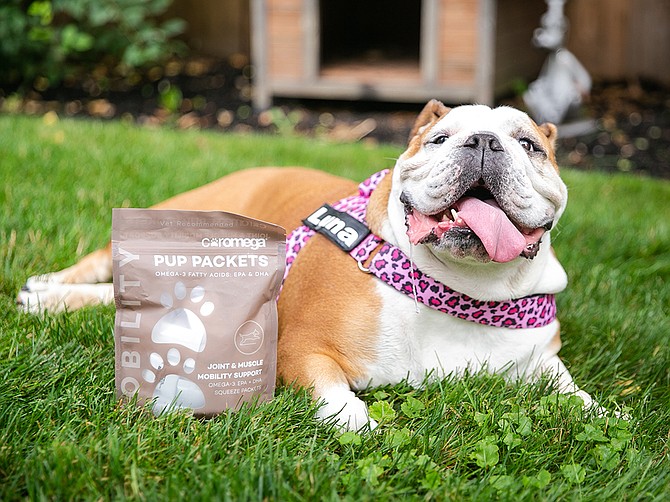 The Coromega Company, Inc.
, the Vista-based maker of nutritional supplements, wants furry friends to get their nutriments, too.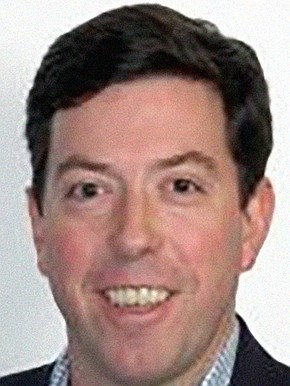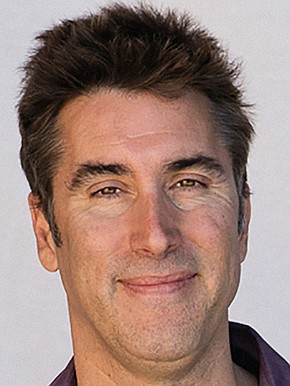 Founded in 1999, The Coromega Company recently released its first Omega-3 liquid squeeze supplement for dogs. Dubbed Coromega Pup Packets, the fish oil offerings are made with the same human-grade ingredients and squeeze packet technology the company uses in its people products.
With annual revenue between $5 million and $10 million, Milo Cogan, president of The Coromega Company, is optimistic about its ability to succeed in the pet specialty channel.
Over 4,000 Doors

"Our product is unlike any other product currently offered," said Cogan, adding that the brand has roughly 20 SKUS and is in over 4,000 doors. "We have launched into a few smaller regional chains already. Now, we are finding higher levels of acceptance with some of the larger pet specialty distributors as well. That is the ongoing process and we are hoping to make some real headway when we attend the SuperZoo Trade Show next month in Las Vegas."
Coromega is a health and wellness nutritional supplement company. It got started when a Norwegian scientist developed a formation of cod liver oil that was palatable and easier to digest. This turned out to be what is known today as Omega 3 fish oil. The original founders of The Coromega Company purchased the patent from the scientist and brought the company to San Diego.
Cogan, formerly a lawyer practicing commercial litigation for about 20 years, first became a board member of Coromega after meeting the founders via a mutual relationship. Two years ago, he left his practice and started leading Coromega full time.
Best Fish Oil

Coromega has roughly 20 SKUS and is in over 4,000 doors, said Cogan. Sixty percent of its business comes from e-commerce sales, he said, including Amazon and vitamin sites like iHerb, Vitamin World and Coromega.com.
Andrew Aussie, chief operating officer, said what has been the basis for The Coromega Company's 20 year success has been its commitment to creating the best fish oil in the world. This, he said, is based on the belief that Omega-3 fish oil is important for human health and longevity… and now dog health and longevity, too.
"This started when we brought the technology to create an emulsified fish oil from Norway to the U.S., under a patent, in 1999, and through to our 17 clinical studies that demonstrated our emulsified technology affords a 300% better absorption than regular fish oil pills. Of course, being based in San Diego has been a key part of this journey, we're surrounded by a community focused on health and wellness that encourages us to push farther, and also helps staff us with incredible, forward thinking people that have made our team a fantastic part of this success."
What's Up Next

The Pup Packets can be added to food or popped directly in the mouth of a four-legged friend, said Cogan. One of the changes Coromega made from the human product to make the pet product was removing flavors like citrus, orange and lemon lime to keep the natural fish flavor for dogs. The company, he said, is launching a chicken and beef flavor of the Pup Packets before or by Q1 of 2022.
Also in the future, The Coromega Company hopes to release a product for sleep as well as a beauty item with hyaluronic acid, according to Cogan.
The Coromega Company, Inc.
FOUNDED: 1999
PRESIDENT: Milo Cogan
HEADQUARTERS: Vista
BUSINESS: Nutritional supplements company
REVENUE: Between $5M and $10M
LOCAL EMPLOYEES: 25
WEBSITE:
www.coromega.com
NOTABLE: Founded by a Norwegian scientist
CONTACT: Milo@coromega.com