RETAIL: BOTH EXPECT ANNUAL REVENUES TO DRASTICALLY INCREASE
Two San Diego Cos. Make Walmart's Open Call Competition
Tuesday, July 27, 2021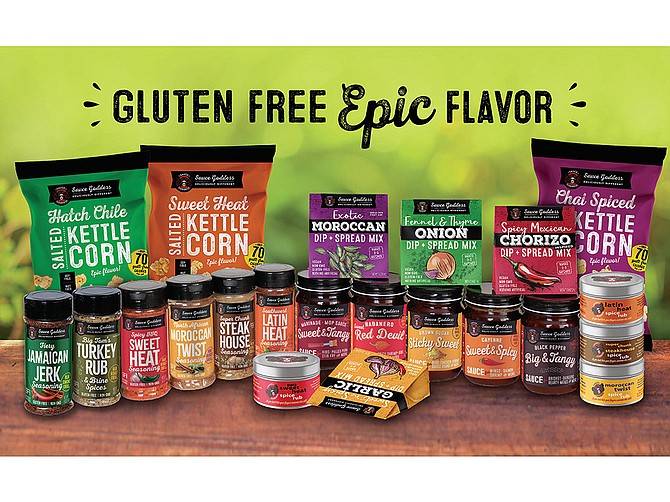 Two San Diego companies have made it through Walmart's Open Call.
Yerbuzz
, a hard yerba mate beverage company headquartered in Miramar, and
Sauce Goddess Gourmet LLC
, a gourmet barbecue brand from Pacific Beach, are among the companies to make it to the next round of the annual pitch event, held virtually last month for the second year in a row.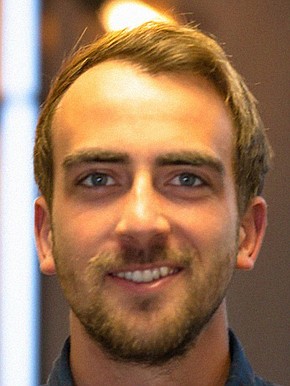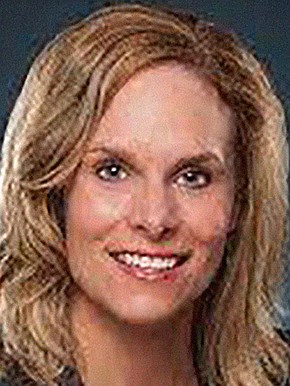 This year's Open Call marks the company's eighth competition and represents Walmart's $350 billion commitment to boost the U.S. manufacturing sector, according to the company.
Now, both Yerbuzz and Sauce Goddess are expecting to drastically increase their annual revenues upon placing their products in hundreds of Walmart stores and Sam's Clubs as well as Walmart.com and Walmart Marketplace.
50% Increase in Growth

"What I'm hoping for is that we will see a 50% increase in growth," said Jennifer Reynolds, owner of Sauce Goddess. "Right now, we've been told the product will be online and then there are a couple of products that will go into limited numbers of stores. By the time everything is set up, we might start seeing robust orders by next spring."
Added Dan Nierman, CEO of Yerbuzz: "We had a very successful meeting with Walmart and they expressed interest in putting us in their stores either by year end or early 2022.  We are continuing our discussion with several distribution companies in Southern California and hoping to secure a partnership by August. This will help us launch our brand and grow our company."
Yerbuzz and Sauce Goddess were among 900 suppliers to pitch their products to buyers, marking the largest number of business owners to ever take part in the one-day affair. They are now part of the 167 companies nationwide that are advancing to the next stage.
Laura Phillips, Walmart's senior vice president for global sourcing and U.S. manufacturing, said the goal of the program is to support new and existing jobs and help small businesses and entrepreneurs, much like Yerbuzz and Sauce Goddess.
"We know that U.S. manufacturing matters a lot to our shoppers," she said. "Programs like Open Call serve to bolster communities, provide more value to our customers and improve the way we do business."
How They Got Started

Yerbuzz was launched in January 2020 and has roughly 10 employees. Nierman, a home-brewer since school age, knew he wanted to enter the brewing industry as soon as he was of legal age. Shortly after receiving his degree in finance from Santa Clara University, he interned and/or worked for several breweries, most recently Boochcraft, a local hard kombucha company.
It was after that Nierman, now 26, decided to launch his own brand.
Yerbuzz contracts with a facility in San Carlos, said Nierman. The company currently has four SKUS and three flavors, he said, including passion fruit, guava and blueberry. Yerbuzz is available in six pack and 12 pack options and is priced on par with hard seltzers, Nierman added.
"I would say our sales growth has consistently been 15% to 30% month over month," said Nierman. "Our main focus is Southern California, including San Diego and Orange County, and we are expanding to Los Angeles by the end of this week. After that, we are expanding throughout California.
Inspired by Father's Recipe

Sauce Goddess came to be in 2001 and was inspired by Reynolds' father's barbecue sauce recipe.
"I started the company after my friend dared me to not get old and wonder if I had done something with my dad's recipe," she said, adding that the company uses co-packers in Riverside County and Missouri. "From a young age, four or five, my dad made his own barbecue sauce because he hated what was available at the store and didn't like the taste of liquid smoke. I took my first test batch into a store that was in Pacific Beach at the time, Great News! CookWare & Cooking School. The owner took a chance on it. The rest is history."
Shortly after, the product was picked up by a dozen other local San Diego stores, including Harvest Ranch Market, Iowa Meat Farms, Cardiff Seaside Market and Hot Licks, said Reynolds. Today, Sauce Goddess is in 5,000 doors nationally, including Home Goods, T.J. Maxx and Marshalls as well as Sprouts Farmers Market.
Sauce Goddess Gourmet LLC

Founded: 2001
Owner: Jennifer Reynolds
Headquarters: Pacific Beach
Business: Gourmet BBQ sauce company.
Employees: Two
Notable: Owner used personal loans to launch the company.
Website:
www.saucegoddess.com
Contact:
info@saucegoddess.com
Yerbuzz
Founded: 2020
CEO: Dan Nierman
Headquarters: Miramar
Business: Hard yerba mate beverage company
Employees: Under 10
Notable: Founder has been home brewing since age of four
Website:
www.yerbuzz.co
Contact:
Info@Yerbuzz.co