DOWNTOWN CHULA VISTA DRAWING DEVELOPER INTEREST
$14 Million Apartment Project Completed
Tuesday, July 27, 2021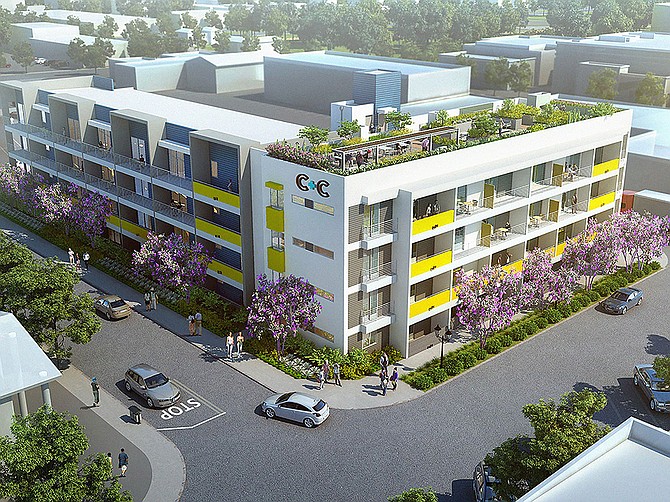 Downtown Chula Vista has gained a $14 million apartment project as the city's drive to improve its core neighborhood is drawing developer interest.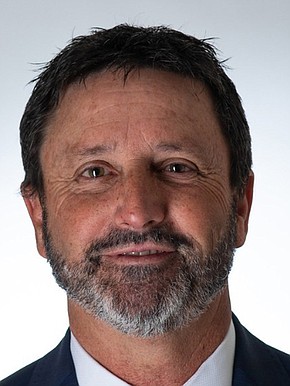 Alliance Development Services
based in Poway recently completed C+C Flats, a four-story apartment building at 283 Center St.
"This is a really exciting part of San Diego (County), western Chula Vista," said Greg LaMarca, president of Alliance Development.
"We just think it's one of the coolest places to be," LaMarca said. "There's just so much going on in much of Chula Vista over the next eight to 10 years. I think it's just going to be a phenomenal investment."
Encouraging Development

C+C Flats has 43 apartments on the Third Avenue corridor of Chula Vista that has been a focus of city improvements that include new streetscape and a revitalized retail district as the area becomes almost a mini-version of San Diego's Gaslamp Quarter.
"Being along Third Avenue has really been nice," LaMarca said, adding that the city has encouraged downtown development with programs such as what he said was "a really dynamic" impact fee deferment program.
"You can defer 90% of the development fees for 10 years at 2% interest and it's paid over the next 20 years in equal installments," LaMarca said. "Without that program, that deal (C+C Flats) wouldn't have made sense. I wouldn't have been able to do it."
C+C Flats is comprised of four studio apartments of 393 square feet, 28 one-bedroom apartments of 650 square feet, eight two-bedroom apartments ranging from 807 square feet to 867 square feet, and four three-bedroom apartments of 1,295 square feet.
"It's got a really nice roof deck. It has some views to the bay and all the way to the downtown (San Diego) area," LaMarca said.
Togawa Smith Martin, Inc. was the architect.
As of mid-July, C+C Flats was 75% leased, LaMarca said.
The project is among several new projects to be developed in western Chula Vista, including Urbana, a 162-apartment by MountainWest Real Estate at 393 H St., The Broadway, a 62-apartment project at 260 Broadway by Silvergate Development, and a 31-apartment project at 230 Church St., also by Silvergate Development.
North Park

Alliance Development had been building for-sale housing, but LaMarca said the company has shifted its focus to build infill income-generating projects such as C+C Flats.
The company also is building a four-story apartment project in San Diego's North Park neighborhood, Ollie-North Park Lofts, 4333 Illinois St. The architect is Togawa Smith Martin, Inc.
Scheduled for completion in October, Ollie will have 44 apartments – 20 one-bedroom, one-bathroom apartments of 760 square feet and 24 two-bedroom, two-bathroom apartments of 950 square feet with two levels of parking.
"Every unit has a deck on it, so they've all got indoor-outdoor space," LaMarca said. "It's going to be one of the neater buildings in North Park."
Apartments on the upper floor will have 12-foot ceilings.
Amenities will include three common fireplaces, a yoga area, and communal dining areas inside and out, LaMarca said.
"It's got a very cool North Park vibe," LaMarca said. "There's some really dramatic views from the top level of that project. You can actually see the Coronado Islands on a clear day."
As with Chula Vista, LaMarca said San Diego has adopted policies that are inviting to infill builders such as Alliance Development.
"The city of San Diego continues to embrace development along transit corridors," LaMarca said.