PROPERTY: HEALTH FOOD SUPPLEMENT CO. SIGNS $25M LEASE
Shroom Boom Coming to Vista
Monday, July 26, 2021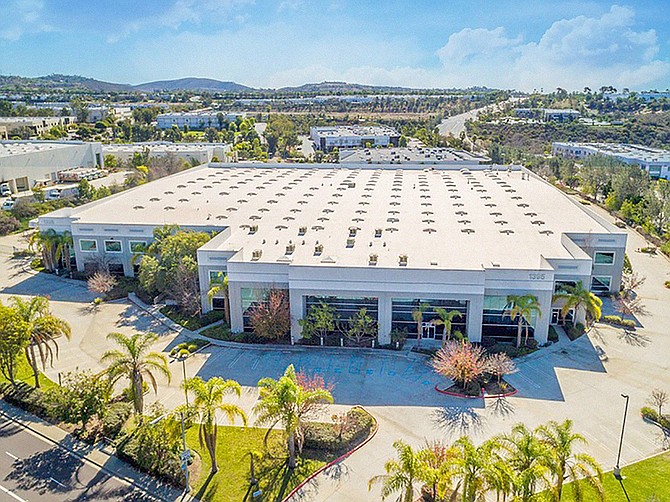 A Carlsbad company that makes mushroom powder as a health food supplement is moving to a Vista industrial and office building, where it signed a $25 million lease.
Founded in 2010, 
M2 Ingredients
 outgrew its Carlsbad location and is taking over a 155,000 square-foot building in Vista at 1395 Park Center Drive.
The Vista building will be the company's corporate headquarters.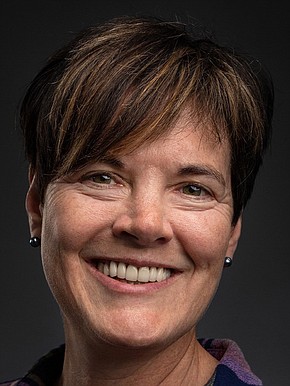 The company's new home includes 20,000 square feet of office space and 135,000 square feet of warehouse space that the company will use for manufacturing and distribution.
The building has four dock high doors, and eight grade level doors.
Lee & Associates represented M2 Ingredients and the building owner, Alpha Industrial Properties, in making leasing arrangements.
Functional Mushrooms

M2 Ingredients grows 11 species under the brand named of Om Mushroom Superfood. Om stands for Organic Mushrooms and also is a reference to the chant used in transcendental meditation and its use in multiple religions, according to the company's website.
Mushroom species the company uses include lion's mane, reishi, cordyceps, turkey tail, and maitake.
The company's products are made from what CEO Jan Hall called "functional mushrooms" that it uses in manufacturing its products, which include broths and beverages.
Hall said a favorite of hers is a hot chocolate blend that includes mushroom powder in the mix.
Other products include mushroom powders themselves that can be used in food or drinks, mushroom capsules, mushroom cold drink mixes, mushroom latte blends and a mushroom coffee blend.
"Functional mushrooms are really on trend. It has only been accelerating the last few years," Hall said. "We call it a shroom boom."
The mushrooms are called functional because they are used for their health effects rather than cooking and look nothing like the white or brown mushrooms commonly seen in supermarket shelves.
"They're not at all what people expect when you say you grow mushrooms," Hall said.
Out of the Dark

The Vista building and the processes M2 Ingredients uses are certified organic, Hall said.
"It's a pristine facility with an amazing clean room which makes sure the quality of the environment for growing and producing is unparalleled in the industry," Hall said. "These are grown in clean room environments verses some other indoor agriculture facilities."
The mushrooms are grown in a mixture of organic whole oats, with the mix altered depending on the species of mushroom being grown, Hall said.
"It makes the mushrooms work hard as they grow," Hall said. "Each species has its own distinct needs."
Contrary to the old joke, "We don't grow them in the dark," Hall said.
Rather, the mushrooms are grown in an environment with controlled lighting, temperature and humidity.
The company's products are certified kosher, non-GMO, vegan and gluten free, Hall said.
The company also has received BRC (British Retail Certification), an international rating for food safety.
"We chose to do that because we believe the growing environment is critical to the efficacy, to the nutrient content and that nutrient value and safety as well," Hall said.
Marketing

The company was founded by Sandra Carter, who has a doctorate in preventive medicine from the University of Southern California and who is now its chief science officer, Steve Farrar, a mycologist who has been growing mushrooms for more than 30 years who is now the company's chief technical officer, and Miguel Chavez. Mycology is the study of fungi.
The company's products are marketed online and sold in health food stores and at Whole Foods and Sprouts, among other locations, Hall said.
"Our vision is to have a positive impact on people's everyday lives through the power of functional mushrooms," Hall said. "You can really help your daily health by incorporating functional mushrooms."
Mushroom advocates contend that mushrooms have compounds in them that increase someone's energy, stamina and vitality.
For example, Hall said chaga mushrooms that the company uses have a naturally occurring antioxidant that helps bolster the immune system.
"The word is out there now," Hall said.
M2 Ingredients

Founded: 2010
CEO: Jan Hall
Headquarters: Vista
Business: Mushroom products
Employees: 75
Notable: M2 Ingredients co-founder Steve Farrar has  been involved in mycology and mushroom production for over 30 years.
Website:
www.ommushrooms.com
Contact: hello@ommushrooms.com