BIOTECH: FUNDING BACKS CELL THERAPY
Wugen Secures $172M Series B
Sunday, July 25, 2021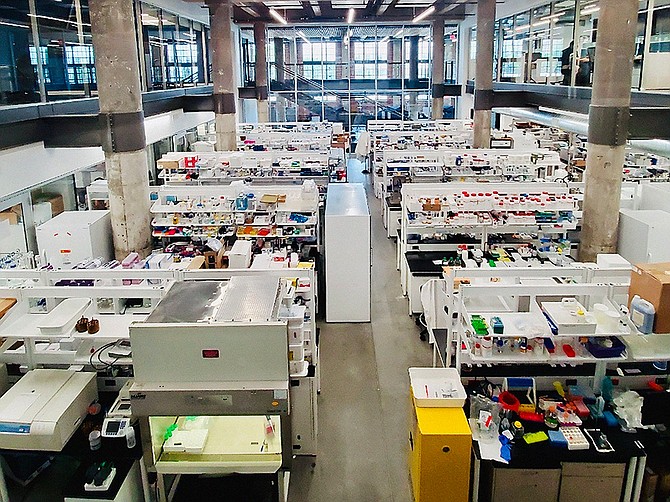 Wugen, Inc.
 raised $172 million in Series B funding to advance its pipeline of off-the-shelf cell therapies for cancer. The oversubscribed financing will also help the Missouri-based biotech grow its presence in San Diego.

The Series B round was led by Abingworth and Tybourne Capital Management with the addition of seven new investors such as Fidelity Management & Research Company, Intermediate Capital Group (ICG), Sands Capital, Aisling Capital Management, Alexandria Venture Investments, Velosity Capital and Falcon Edge Capital.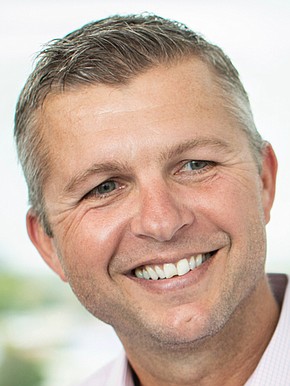 The company has raised more than $200 million in funding to date with its seed and Series A rounds totaling $36 million. The large roster of funders is something Wugen's CEO and President, Dan Kemp, Ph.D. said speaks to the promising nature of their technology and its clinical data.

"The discovery and understanding of immuno-oncology have really opened the door to potential curative therapies in hematological malignancies and blood cancer, where we're now seeing the cell therapies responses that they're clearly, leading to the potential to cure in oncology," Kemp said.

Developing NK Cell Therapies
Founded in 2018, Wugen currently has more than 40 employees with seven employees based in San Diego. The clinical-stage biotech's natural killer (NK) Memory platform utilizes cells from healthy donors to develop NK cell products that enhance their function to eliminate cancer cells.

Wugen's CAR-T platform is an immuno-oncology therapy that modifies T-cells, a type of white blood cell, to bind with the proteins on the target cancer cells.

Prior to joining Wugen in April of this year, Kemp worked for Takeda Pharmaceuticals (NYSE: TAK) as vice president of research and development. He played a critical role in-licensing Takeda's allogeneic NK cell program from the MD Anderson Cancer Center in late 2019.

"I had a really excellent perspective on what different cell therapies were working, and what kind of challenges each one had, and I realized that NK cells were probably the brightest future currently for effective cell therapies," he said.

Kemp noted that another promising feature of this technology is its potential to tackle solid tumors, such as pancreatic and brain cancers where patients don't have many options. While there are other companies working on NK cell and CAR-T therapies, Kemp said Wugen has tapped into a rare cell type for its product.

"We've actually tapped into a very rare cell type that exists in the body called the memory NK cells," he said. "And what we're able to do is isolate and expand and then cryopreserve these cells, which are much more potent than other NK cell programs from other companies. So that's why even without engineering our cells, they've been very effective in AML patients."

Wugen's lead product, WU-NK-101 for acute myelogenous leukemia (AML) is currently in Phase 1/2 trials. Kemp said that a Wugen sponsored multi-site clinical trial in AML will likely begin in early 2022 and its allogeneic CAR-T program for cell lymphoma will likely be in the clinic by the end of this year.

Investment in Growth
The company operates out of the Alexandria GradLabs in La Jolla and plans on adding 20-25 employees in the next year.

On top of the funding, Wugen added Bali Muralidhar, M.D., Ph.D., managing partner at Abingworth, Bosun Hau, managing director at Tybourne Capital Management, and Peter Kiener, Ph.D., venture partner at ICG, to its board of directors.

"We're excited to participate in this financing round with Wugen and are confident this exceptional team will deliver on the promise of memory NK cells," said Muralidhar.

Existing investors RiverVest Venture Partners, LYZZ Capital, and Lightchain Capital also participated in the Series B funding.

Wugen Inc.
FOUNDED: 2018
CEO: Dan Kemp, Ph.D.
HEADQUARTERS: St Louis, Missouri
BUSINESS: Early-clinical stage biotech focused on developing off-the-shelf cell therapies for cancer.
EMPLOYEES: 40+ employees; 7 based in San Diego
WEBSITE: wugen.com
NOTABLE: Wugen raised a total of $36M in seed and Series A funding
CONTACT: 314-501-1968