BEVERAGES: CO. TO REMAIN IN SAN DIEGO
New York Firm Buys Suja Life
Sunday, July 25, 2021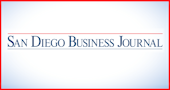 Suja Life, LLC
, the Oceanside-based organic, cold-pressed juice company, has been sold.
Founded in 2012, the company was acquired by Paine Schwartz Partners. The New York-based private equity firm, which specializes in sustainable food chain investing, purchased Suja from Goldman Sachs Asset Management and Suja's co-investors.
Terms of the deal were not disclosed.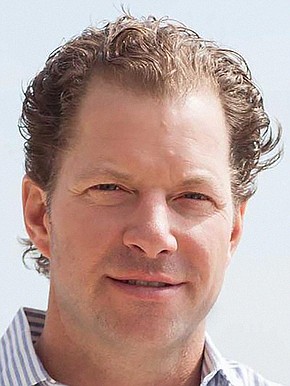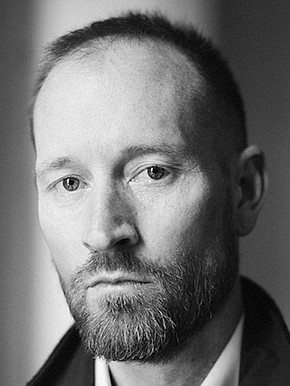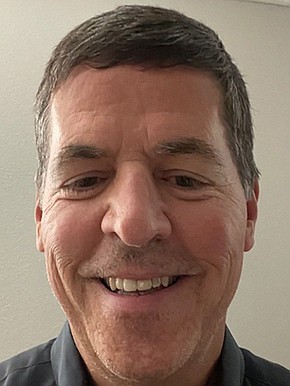 Competitive Process
"We started the process at the end of March - we've been driving this company close to a decade now and the board felt it was a good time to put the company on the market," said James Brennan, co-founder of Suja. "We went through a competitive process with a couple of suitors and landed on Paine… Suja has experienced two phases of rapid growth, the initial years after the brand was founded and then again since 2018. The Suja team has delivered fantastic results in recent years. And, although we are selling 100% of the company, it was important for us to continue to work with the right ownership, not only for the current employees, but for our love of the brand. Their whole ethos of health and wellness and plant based aligns with how we view the world of food moving forward."
The team of roughly 350 will remain with Suja in San Diego, said Brennan, adding that he will also stay with the company as part of the board of directors.
Kevin Schwartz, CEO of Paine Schwartz Partners, said the firm plans to accelerate Suja's growth.
"Suja sits at the center of our company's investment ethos - products that deliver great-tasting, functional ingredients that are as healthy for you as they are delicious," he said. "Personally, I am also a longtime, loyal consumer of Suja's innovative product line. We look forward to supporting the company in this next phase of growth, investing behind new products and expanding distribution to bring Suja to even more consumers everywhere."
$100 Million

In 2018, Suja Life surpassed the $100 million mark in revenue. In 2019 and 2020, it grew that number in double digits, according to the company.
This year is expected to be no different, said Bob DeBorde, who joined the company as CEO in 2019. He is credited with leading Suja's latest growth and popularizing Suja's shots.
"We met and achieved every goal in 2020 - we had a terrific year and were well ahead of our budgeted numbers," he said. "I would say, before COVID-19, we were growing at a double digit growth rate. We had the big March surge that happened and our growth exploded with everyone buying. It slowed down when no one went into the stores. But everything leveled out and ended up with strong double digit growth throughout the year and well into the first half of this year. If you look at the cold-pressed juice category, it's growing at 25%. We've been growing well ahead of the category."
Explosive Growth

While Suja's juices, with flavors like Uber Greens, Sweet Beets, Berry Protein and Lemon Love, is its core line, the company's shots, each targeting a specific function, has seen explosive growth lately.
According to DeBorde, it is the fastest growing segment in the natural beverage category.
"We are leaders in the shots category - they were growing rapidly before COVID, but even faster during and continues to grow today at the fastest rate of all healthy beverages," he said. "If you look at what consumers are looking for, it is functional benefits in small servings. Immunity is our best-seller but we have other functional shots like digestion. And, we were able to innovate with additional shots people were looking for during COVID, including Vitamin D and Zinc."
Today, Suja has eight shot SKUS and roughly 80 SKUS total. The brand has a presence in around 20,000 doors, said DeBorde, including Rite Aid and Walgreens.
The company is adding thousands new doors and continues to grow rapidly, he said. This includes the future release of a full line of elevated nutrients juices like detox and gut health, as well as sparkling carbonated cold press juices.
Next Phase of Growth

Suja launched in May 2012 and quickly gained a cult-like following for its clean, nutritious, plant-based options. Now, it is ready for the next phase of expansion with Paine Schwartz Partners at the helm, said Brennan.
"People get into investments and they reach the horizons on when those investments will mature," he said. "We made a partnership created in 2015 with Coca-Cola and Goldman Sachs. Coca Cola had an option to buy the rest of the company in 2018 and they passed on that option. So, we moved forward with the business. Everyone has different horizons on the maturity of their investments and the board felt it was a good time to explore - the market was hot for acquisitions, especially in health and wellness."
Suja Life, LLC

FOUNDED: 2012
FOUNDER: James Brennan
HEADQUARTERS: Oceanside
BUSINESS: Cold-pressed beverages manufacturer
REVENUE: Surpassed $100 million in revenue in 2018
LOCAL EMPLOYEES: Roughly 350
WEBSITE:
www.sujajuice.com
NOTABLE: Coca Cola had the option to purchase the company in 2018, but passed.
CONTACT: info@sujajuice.com