TECH: CO. PURCHASED FOR $110M CASH AND SHARES
Cellink Acquires Discover Echo
Sunday, July 25, 2021
Cellink
, a multibillion-dollar unicorn startup in Sweden, has acquired San Diego-based 
Discover Echo
 for $110 million.
Cellink stated it would pay primarily in cash for the local company, with 11 percent being paid in newly issued shares of Cellink's series B fundraising round. Discover Echo will continue as a standalone company, part of Cellink's business area Biosciences.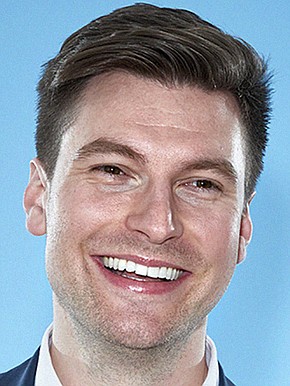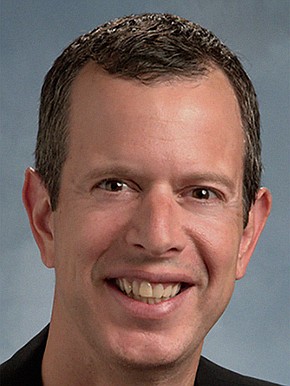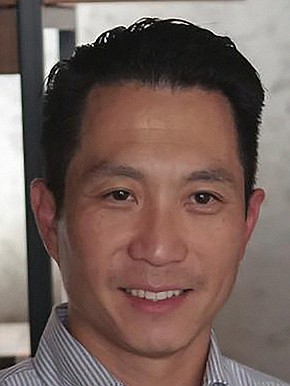 "With Discover Echo's revolutionary microscopy technology and disruptive product line, we further complement our existing bioconvergence products and capture strong cross-selling synergies," said Erik Gatenholm, CEO of Cellink. "This acquisition further exemplifies our vision and mission to be the complete solutions provider for our customers in the field of tissue engineering, cell line development, multi-omics, and diagnostics."
Success Story

Discover Echo, which was founded in January 2014, was an early player in San Diego's growing startup scene. The company won a pitch competition put on by Tech Coast Angels and caught the eye of local investors for its new-age instrument.
The 50-employee company makes next-generation microscopes — selling to pharmaceutical companies and academic institutions. It also makes "hybrid microscopes" that easily transform between Upright and Inverted configurations, offering touch screen display and custom software.
The company has clients including NASA, Stanford University, Roche, and Pfizer, among others. In 2017, it closed a $2 million funding round led by Tech Coast Angels and was the Angel network's largest funding round for the year.
"Discover Echo was a true success story within our startup ecosystem," said Dean Rosenberg, TCA vice president and board director at Discover Echo. "Eugene inspired us with his product vision in 2016 when he won our Quick Pitch competition, resulting in TCA leading both the seed financing and Series A financing for the company."
Multiple Acquisitions

Founded in 2016, Cellink makes 3-D bioprinters — machines that can produce human tissues, bone, cartilage and skin. It offers a myriad of products used by cell culture researchers (e.g., in bioprinting, cell line development, or live-cell imaging).
Echo is Cellink's fifth acquisition so far this year, which acquired Nanoscribe and Visikol in moves that totaled nearly $80 million. It also bought out Finnish robotics firm Ginolis in February for $83 million and in vitro technology innovator MatTek in March for $68 million.
Through the acquisition, Cellink has the potential for cross-selling and product bundling that could help grow multiple product lines and increase the usage of consumables offered. Such product bundlings will bring the company closer to offering complete workflows.
Discover Echo has one European subsidiary, which is located in the U.K. Cellink plans to keep Echo's operations as is, keeping the local office in Miramar, its team and its leadership team in place. Cellink said it had annual revenue of nearly $20 million with expected growth of 65% year-over-year.
Moving Forward

Now that Echo is part of Cellink, it will transition from a disruptive microscopy business to contributing to Cellink's mission of advancing healthcare through bioconvergence and redefining the future of medicine.
Moving forward, the company expects to strengthen its product portfolio to obtain even stronger synergies with existing Cellink platforms.
"We take great pride in our products, offering our customers the most progressive instruments within their class. In our company's young history, we have already established a strong market position," said Eugene Cho, founder and CEO of Discover Echo.
"This has been achieved thanks to our dedicated team who have continuously pushed to redefine microscopy and imaging for today's customers. We are extremely excited to join the Cellink Group. Together we will continue to disrupt the live-cell imaging and analysis market and deliver on the Group's vision to create and redefine the future of medicine," he said.
Cellink
FOUNDED: 2016
CEO: Erik Gatenholm
BUSINESS: A bioconvergence company focused on enhancing biology research.
HEADQUARTERS: Gothenburg, Sweden
EMPLOYEES: 250+
WEBSITE:
www.cellink.com
NOTABLE: Co. has made five acquisitions this year.
CONTACT:
info@cellink.com
Discover Echo
FOUNDED: 2014
CEO: Eugene Cho
BUSINESS: Develops modern microscopes
HEADQUARTERS: Miramar
EMPLOYEES: 50
WEBSITE:
www.discover-echo.com
NOTABLE: Tech Coast Angels-San Diego was an early investor.
CONTACT: info@discover-echo.com