Stelios Therapeutics Acquired
Wednesday, July 21, 2021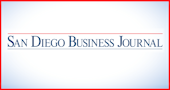 LEXEO Therapeutics
, a clinical-stage gene therapy company headquartered in New York City, acquired
Stelios Therapeutics
to expand its pipeline of gene therapy programs for rare cardiovascular diseases.
While the financial terms of the transaction were not disclosed, this deal will give LEXEO exclusive rights to three investigational AAV-mediated gene therapy programs for rare cardiac disorders, all of which have no existing disease-modifying treatments available.
"LEXEO and Stelios share the same commitment to advancing therapies for patients with rare cardiac diseases," said R. Nolan Townsend, chief executive officer of LEXEO Therapeutics. "The combined company will establish a leading position in the field of AAV cardiac gene therapy, enabled by a strong scientific footprint and a significantly enhanced pipeline, with the potential to move multiple programs into the clinic in the coming years to address substantial patients' needs in various indications."
Stelios Therapeutics is an early-stage company developing novel adeno-associated virus (AAV)-based gene therapies for rare genetic cardiac conditions. The local biotech, originally called Genstem Therapeutics, was established in 2017 and is based on research from the University of California San Diego (UCSD).  
The San Diego company was co-founded by two professors of Medicine in Cardiology at the University of California San Diego School of Medicine, Dr. Farah Sheikh and Dr. Eric Adler.  
"Despite recent medical advancements in the rare cardiovascular field, many rare cardiac diseases remain underdiagnosed and undertreated," said Dr. Adler, who will assist in cardiovascular research efforts at LEXEO Therapeutics. "There is an urgent need for disease-modifying solutions to address conditions such as TNNI3-associated HCM."