Miramar Business Park Sold
Wednesday, July 21, 2021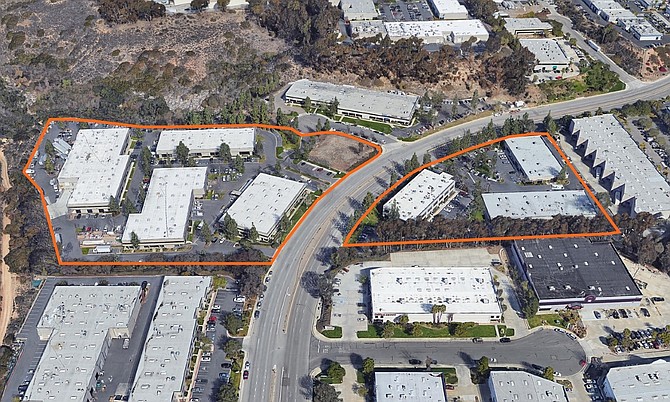 A Miramar business park has been sold for an undisclosed price.
The 172,743 square-foot Camino Santa Fe Business Park was acquired by Camino Santa Fe II Properties, LLC.
The buyer is a joint venture controlled by Hill Properties and Westport Capital Partners.
The seller was not disclosed.
Developed between 1983 through 1990, Camino Santa Fe Business Park consists of six multi-tenant industrial buildings and one office building at 8320, 8340, 8360, 8375, 8380, 8395, and 8445 Camino Santa Fe on a nearly 14.2 acre-site that includes a 0.76-acre parcel of land.
Bryce Aberg, Jeff Cole, Jeff Chiate, and Zach Harman of Cushman & Wakefield's  National Industrial Investment Advisory Group in Southern California and Rick Reeder and Brad Tecca of the firm's Capital Markets Group in San Diego, represented both buyer and seller in the transaction. Brant Aberg and Ryan Downing of Cushman & Wakefield assisted.