Suja Life Acquired by Paine Schwartz Partners
Wednesday, July 14, 2021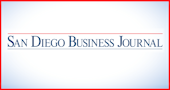 Suja Life, the San Diego-based organic, cold-pressured beverage company, has been acquired by Paine Schwartz Partners. The New York-based private equity firm specializes in sustainable food chain investing. Financial terms of the transaction were not disclosed.
"I'm excited to see Suja achieve so much success after the almost 10-year journey of this amazing brand and I could not be more excited for the next chapter," said James Brennan, Suja co-founder. "Suja has experienced two phases of rapid growth, the initial years after the brand was founded and then again since 2018. The Suja team has delivered fantastic results in recent years. Outside of our internal team, I would also like to thank Nicole Agnew of Goldman Sachs for having the vision to lead a recapitalization of the company last year."
Founded in 2012, Suja partnered with Paine Schwartz Partners because of their shared goal to offer consumers better-for-you plant-based options.
"Suja sits at the center of our company's investment ethos - products that deliver great-tasting, functional ingredients that are as healthy for you as they are delicious," said Kevin Schwartz, CEO of Paine Schwartz Partners.
Travel & Hospitality reporter Mariel Concepcion can be reached at mconcepcion@sdbj.com or 858-634-4625.