Miramar Industrial Park Sold
Wednesday, July 14, 2021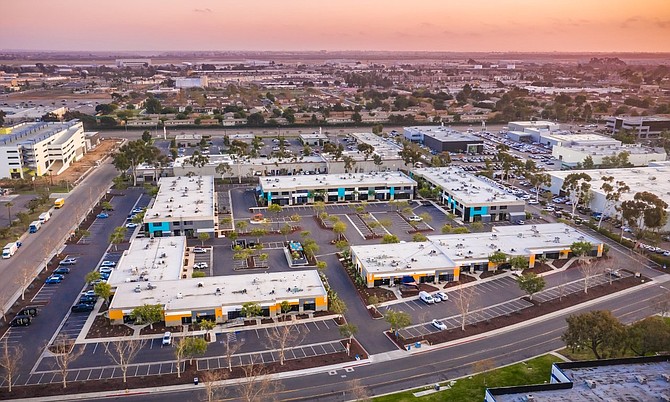 Hines, an international real estate firm, has acquired a Miramar industrial park for an undisclosed price.
The five buildings that comprise Activity Business Center at 9235-9265 Activity Rd and 9520-9530 Padgett St. were sold by BKM Capital Partners.
Both parties were represented by Cushman & Wakefield's Bryce Aberg, Jeffrey Cole, Jeff Chiate, Zach Harman, Mike Adey, and Ed Hernandez of the firm's National Industrial Investment Advisory Group in Southern California, and Rick Reeder and Brad Tecca of the firm's Capital Markets in San Diego.
Brant Aberg of Cushman & Wakefield and Chris Duncan of VOIT Real Estate assisted.
The 161,168 square-foot industrial park was 90% leased at the time of sale.