La Mesa Apartments Sold
Wednesday, July 14, 2021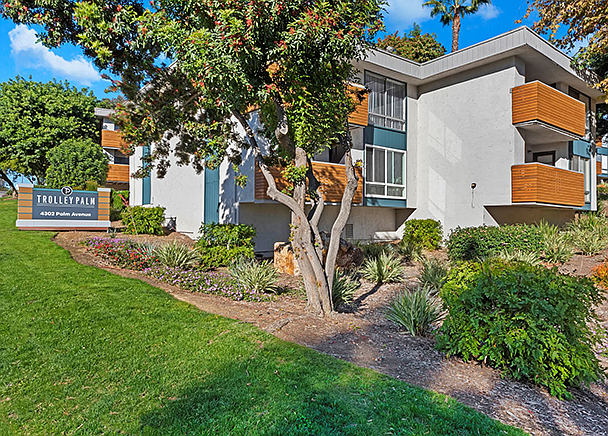 A La Mesa apartment complex has been sold for nearly $22.3 million.
Trolley Palm, 4302 Palm Ave., was acquired by ADC Real Estate Group from L5 Odyssey Management, LLC
Built in 1972, Trolley Palm has 75 apartments in a mix of one-bedroom apartments averaging 754 square feet and two-bedroom apartments averaging 925 square feet.
About 60% of the apartments have been renovated and the buyer plans to renovate the rest.
The community also has a new leasing center, clubhouse, and fitness center. Additional amenities include a swimming pool and laundry rooms.
Allen Chitayat, Kevin Mulhern, and Nate Pepper of CBRE represented the seller.
"The San Diego multifamily market continues to demonstrate its strength with a historic low vacancy factor of 3% and strong rent growth of 4.1%. In addition, there have been very few apartment communities greater than 50 units that have been offered for sale," Chitayat said.