FINANCE: FIRM RAISED $160M OVERSUBSCRIBED DEBUT FUND
Seaside Equity Partners Sees Opportunity in San Diego
Tuesday, July 13, 2021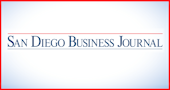 Seaside Equity Partners
 has emerged with its debut fund closing $160 million from investors, becoming one of San Diego's largest private equity firms.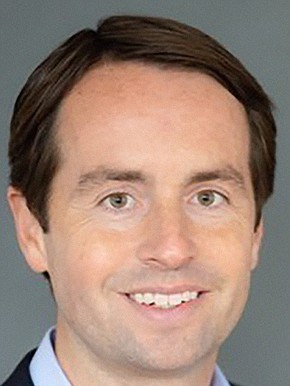 The fund is named Seaside Equity Partners I LP. The firm originally targeted to raise $125 million, however the round was oversubscribed with new investors joining towards the end of the fundraising process, according to sources familiar with the matter.
Investors include blue-chip investors, state pension funds, endowments, and foundations. The fund's size matches the investment opportunities in the mission-critical and tech enabled services. It targets opportunities with revenue of more than $10 million and values up to $200 million.
"We are honored to have a blue chip set of investors supporting the Seaside team and its strategy of partnering with B2B and B2C services businesses headquartered in the Western United States," said Thompson, founder and managing director of Seaside.
"We invest in companies from Southern California over to Colorado and have closed ten deals to date, with two happening in San Diego," he said. "San Diego is the seventh largest city in the country (by population) … there's a lot of great profitable businesses here."
10 Portfolio Companies

Seaside's predecessor firm, ART Capital, was founded in 2017 by Thompson to be an operationally-focused investor in lower mid-market companies in the western and southwestern US.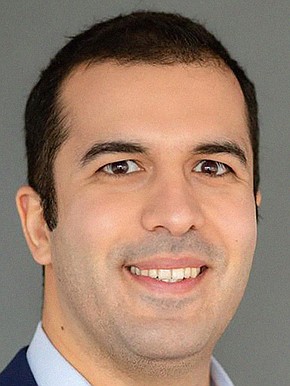 Seaside focuses on investments in lower mid-market companies that operate in what the firm describes as mission-critical areas, such as servicing plumbing, heating and other vital systems.
Thompson said the firm's portfolio has remained strong even during the coronavirus pandemic as many of them provide what is regarded as essential work, with many of them finding success during the global pandemic.
"We've always focused on mission critical services and we aim to do more in tech enabled services," said Thompson. "We also look at acquiring local businesses, transitioning it into a regional business, with a goal of positioning it to be competitive with national players."
Seaside's portfolio includes two Colorado-based companies Peak View Roofing, and Absolute Performance Inc., which offers technology consulting services for infrastructure management, software and other services.
Other companies backed by Seaside's predecessor firm include Andersen Commercial Plumbing, Outdoor Dimensions, Pebble Technology International, and TalentSmartEQ.
Investing in San Diego

Thompson was previously a managing director and partner in the direct equity group of Wafra, a global alternative asset manager with over $25 billion of assets under management, where for more than a decade where he focused on lower mid-market acquisitions. In 2014, he set up Wafra's West Coast office.
Additional Seaside team members include Principal Navid Shirazi, formerly with Golden Golden Gate Capital; Vice President Hiral Pithadia, formerly with Leeds Equity, Vice-President of Origination Gabe Becerra, formerly with Atlantic Street Capital; Vice President of Operations, Andrew Kleam, formerly with Ernst & Young; Senior Associate Noah Seidenfeld, formerly with Eagle Tree Capital; and Senior Associate Jesse Kay, formerly with Shea & Company.
The private equity firm is located in Del Mar and employs seven local staffers. Seaside started as a deal-by-deal investor, building a portfolio of four platform companies it could eventually showcase to LPs.
There are several PE firms with offices in San Diego, including JMI Equity, StepStone Group, among others. But the number of local fund managers is relatively small compared with New York, Los Angeles and other finance hubs.
"We have this important advantage, which is people want to work with people that also live here," said Thompson. "San Diego is a growing market with huge opportunity. We really like the local landscape and think there's a massive opportunity to become a significant player over the coming years."
Seaside Equity Partners

FOUNDED: 2017
DIRECTOR: Andrew Thompson
BUSINESS: Private equity firm
HEADQUARTERS: Del Mar
EMPLOYEES: Seven
WEBSITE:
www.seasideequity.com
NOTABLE: The firm is one of San Diego's largest PE firms.
CONTACT: deals@seasideequity.com