Erasca, Inc. Prices IPO
Monday, July 12, 2021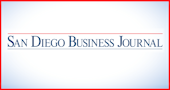 Erasca, Inc. announced the initial public offering of 17,500,000 shares of its common stock on July 12. The common stock will be priced between $14.00 and $16.00 per share, according to Erasca's Form S-1/A.
Erasca, Inc. was founded in 2018 and is a clinical-stage precision oncology biotechnology company with a mission reflected in the company name to "erase cancer." The company develops and commercializes therapies for patients with RAS/MAPK pathway-driven cancers.
The Torrey Pines-based company estimates net proceeds of approximately $240.9 million based on an assumed mid-price of $15.00 per share as outlined in the IPO filing. 
According to Erasca's Form S-1/A, the company plans on using the proceeds on the following: "$90.0 million to $100.0 million to fund the clinical development of ERAS-007 in our Phase 1b/2 HERKULES series of clinical trials; approximately $45.0 million to $50.0 million to fund the clinical development of ERAS-601; approximately $75.0 million to $90.0 million to fund the ongoing discovery and development of our other current RAS/MAPK pathway-focused pipeline programs; and the remainder for working capital and general corporate purposes." 
The local biotechnology company previously filed a form S-1 announcing its IPO without pricing terms on June 25. The company plans to list its shares of common stock for trading on the Nasdaq Global Select Market under the symbol "ERAS."