UTILITIES: 2022 FORECAST IS BIGGER STILL
Sempra Boosts 2021 Guidance
Sunday, July 11, 2021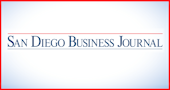 Sempra Energy
 (NYSE: SRE) made several statements about its future when it held its investor day at the end of June.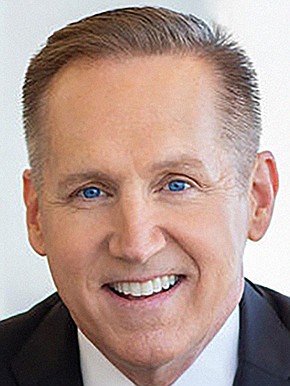 The parent to San Diego Gas & Electric Co. increased its financial guidance for the whole of 2021 and announced guidance for 2022.
Sempra increased its full-year 2021 earnings guidance range to $7.67 to $8.27 per share when calculated according to GAAP (that is, Generally Accepted Accounting Principles). Previously the business offered guidance in the range of $7.42 to $8.02 per share, when calculated according to GAAP.
Adjusted earnings for the full year were also increased to a range of $7.75 to $8.35 per share. The company's previous forecast called for adjusted earnings of $7.50 to $8.10 per share.
In addition, the business announced a full-year 2022 forecast that exceeds the 2021 forecast. Its earnings guidance for next year is in the range of $8.10 to $8.70 per share.
Simply Sempra

Sending a slightly different message, Sempra also announced that it would remove the word "Energy" from its day-to-day communications, and simply go by the name Sempra. The brand update reflects the corporation's role as an infrastructure company. In addition, it is meant to reflect Sempra's willingness to confront global challenges, the corporation said in its investor presentation.
The legal name of the company will not change.
In addition to owning SDG&E, Sempra owns Southern California Gas Co. and a controlling interest in major Texas utilities including Oncor Electric Delivery Co. LLC. Sempra owns pipelines and infrastructure in Mexico, and is building a liquefied natural gas export business at ports on the Gulf of Mexico and the Pacific coast of Mexico.
The business operates 289,000 miles of transmission and distribution lines. Sempra also highlighted its presence in fast growing markets, including the Dallas-Fort Worth area. Sempra's Texas business added approximately 77,000 additional premises in 2020, the best organic growth for the company since 2007 and two times the national average.
$32 Billion in Capital Projects

"Over the next decade, we see the economies of North America becoming increasingly integrated," said Jeffrey Martin, chairman and CEO of Sempra. "As a company, we are well positioned to build the critical energy infrastructure that will be needed to support new growth, while accelerating North America's transition to cleaner forms of energy. Our competitive advantage lies in our enterprise-wide commitment to innovation, sustainability and leadership."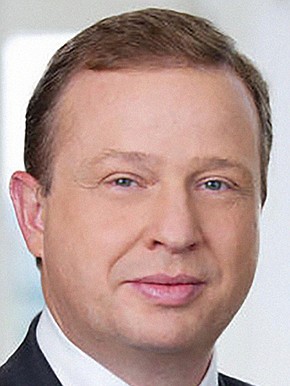 Sempra leaders said that over the next two decades, deep de-carbonization strategies in North America will dominate the company's energy investments. Expanding and modernizing North America's energy grids will also require "significant investment," the company said.
The business plans to make $32 billion in capital improvements over the next five years. Some $18.8 billion of that will be in its California markets.
In California, Sempra said, it is pursuing more than 10 demonstration projects using hydrogen as a power source. Two different demonstration projects at SDG&E are expected to enter commercial operation in 2022. Yet to come is a hydrogen pipeline infrastructure.
Turning to its liquefied natural gas (LNG) export projects, Sempra executives said the company expects between $400 million and $450 million annually in full run-rate earnings from its Cameron plant in Louisiana through the late 2030s.
A North American Focus

Sempra's business model has changed since 2017. The company sold two utilities in South America, solar and wind assets, as well as assets from the middle of the oil and gas production process. It acquired Oncor, the Texas utility, in 2017.
"In the last several years, we have realigned our portfolio with the objective of simplifying the business while improving our financial results — and it is paying dividends," said Trevor Mihalik, executive vice president and chief financial officer for Sempra. "Today, the strength of Sempra's balance sheet and a leading earnings growth profile bolster our mission to be North America's premier energy infrastructure company."
Sempra
FOUNDED: 1998
CEO: Jeffrey Martin
HEADQUARTERS: East Village
BUSINESS: Energy services holding company and parent to San Diego Gas & Electric Co.
REVENUE: $11.4 billion in 2020; $10.8 billion in 2019
NET INCOME: $3.76 billion in 2020; $2.06 billion in 2019
STOCK: SRE on the New York Stock Exchange
EMPLOYEES: 4,767
WEBSITE: www.sempra.com
NOTABLE: Sempra holds a majority stake in Oncor Electric Delivery Co. LLC, which serves 98 of Texas' 254 counties
CONTACT: 619-696-2000