TECHNOLOGY: CO. MAY PURSUE IPO
Seismic Revenue Surpasses $200M
Sunday, July 11, 2021
Seismic
, a company which develops software for sales professionals, has surpassed $200 million in revenue and will consider going public over the next year.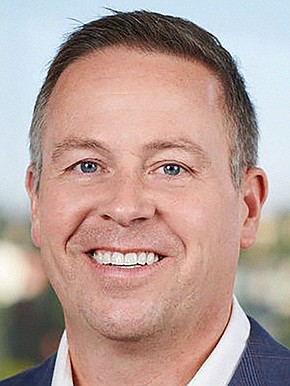 Seismic's CEO Doug Winter attributes the company revenue growth due to the rapid adoption of remote work, adding that it took less than three years to double its revenues, up from $100 million in 2019.
"Seismic is the clear market leader for sales enablement solutions, as evidenced by our growth and overall revenue, high customer satisfaction, and leading positions in various industry reports," said Winter, co-founder and CEO of Seismic.
"We have consistently led the market in sales enablement innovation, including during the past 12 months with our delivery of interactive content, social selling, advanced analytics, and most recently, new AI capabilities," he said.
Winter has been its CEO since June 2010. Prior to Seismic, he served as CFO of Objectiva Software Solutions and COO at EMC Document Sciences Corp.
Helping Sales Teams

Seismic makes a suite of software tools for large sales teams, allowing companies to create and send digital materials that help salespeople win deals. The platform also helps big sales teams stay on one page with training and other communication.
In particular, it works with clients like IBM and Microsoft and local firms such as Brandes Investment Partners and San Diego-based Classy to help marketers provide their sales teams with better content and allow the sellers to spend less time preparing and more time selling.
"Over the last several years, we have partnered and worked with top brands worldwide to help them accelerate deal cycles, improve win rates, and exceed overall revenue growth targets," said Winter. "Many enterprises have turned to us to help transition field sellers into inside sales."
Market Leader

Seismic claims to be the world's largest sales enablement provider.  The company has over 700 customers using its product, including massive corporations including Cisco (NASDAQ: CSCO), American Express (NYSE: AXP), Capital One (NYSE: COF), and San Diego's Illumina (NYSE: ILMN).
Growing its leadership team, the company appointed Heather Cook as vice president, to spearhead its expansion in Australia, New Zealand, and other Asian markets. Seismic also filled key executive positions during the past year including its first-ever chief product officer, Krish Mantripragada.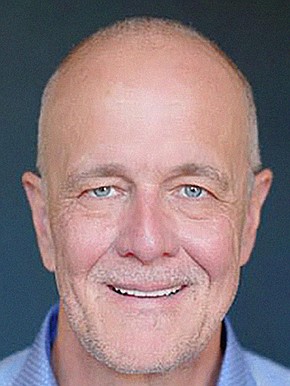 Seismic has come a long way since 2010, the year Winter bootstrapped the company with co-founders Marc Romano, Ed Calnan, and Fred Xie. With offices in North America, Europe and Australia, the company's workforce tops 200 in San Diego and close to 800 worldwide. Its main corporate headquarters is near Del Mar and has now raised $270 million in venture capital funding.
"The sales SaaS space is growing rapidly," said Pete Solvik, managing director at Jackson Square Ventures, investor and board member at Seismic. "Since leading its Series A in 2013, I've been thrilled to see Seismic emerge as the sales enablement market leader. Seismic is delivering tremendous value to its customers, and it's wonderful to see that value reflected in Seismic's revenue growth and overall momentum."
Exploring IPO

During the first half of 2021, the company saw a 182 percent increase in sales growth in Europe and Asia-Pacific markets. Year-over-year growth figures have continued and Seismic executives expect consistent growth going into the second half of this year.
Seismic may pursue an IPO in the near future, though the company hasn't set a target date. In the meantime, Winter said he is focused on growing the business and hiring the best talent possible.
"We've taken advantage throughout the pandemic to put our heads down and invested heavily in the product to bring new capabilities to market," he said. "We've got some really exciting news coming soon. In addition, we love building in San Diego and will remain one of the key areas for growing our team."
Seismic

FOUNDED: 2010
CEO: Doug Winter
BUSINESS: Develops software for sales professionals
HEADQUARTERS: Del Mar
EMPLOYEES: 1,000 worldwide
FUNDING: $270M to date.
WEBSITE:
www.seismic.com
NOTABLE: Co. doubled its revenues in less than three years, up from $100 million in 2019.
CONTACT: pr@seismic.com