BIOTECH: CO. PLANS TO HIRE 40 MORE EMPLOYEES
Element Biosciences Raises $276 Million
Sunday, July 11, 2021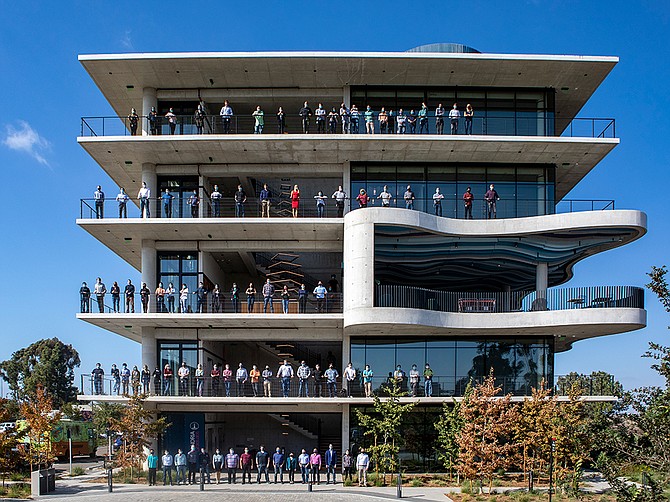 Element Biosciences
, a company developing DNA sequencing technology, has raised $276 million in new financing from ten venture capital firms.
The round was co-led by T. Rowe Price and Morgan Stanley's Counterpoint Global team joining Fidelity Management & Research Company and Foresite Capital, among others. Element has raised $400 million since it was founded in 2017.
The latest proceeds will help the company gear up for the upcoming commercial launch of its first benchtop analysis platform, according to co-founder and CEO Molly He. It will also fuel the development of its biology tools for genomics research.
"Element will provide researchers with innovative technology choices and more flexible tools for scientific exploration," said He. "We are working to realize our vision of dramatically expanding access to high quality, low cost, easy-to-use genomics tools."
Developing Low-Cost Hardware

Element is developing analysis tools to parse an explosion of genomics data, in a way that's simpler than commonly used mainframe computers. In particular, the company is focused on improving signal-to-noise ratio at every stage in the sequencing process. Its goal is to offer low-cost, modular hardware.
DNA sequencing technology are tools that assign a code to genetic material and then "read out" the pattern for researchers to study. The machines are most often used by scientists to determine the genetic roots of human diseases, to better understand pathogens or to probe genetics of crops and livestock.
The biotech was founded roughly four years ago by CEO Holly He and CTO Michael Previte. In the first two years, it secured $15 million in its first round of funding and moved into a 30,000 square-foot facility on the Alexandria GradLabs campus, bordering UC San Diego.
Competing with Illumina

Element says it sees an opportunity to disrupt the industry by developing tools that are cheaper and better than those currently available.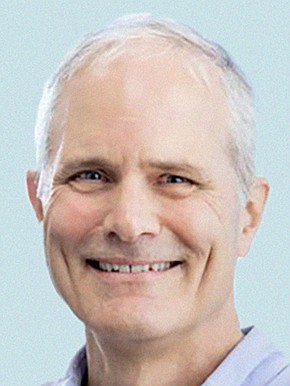 Competing with Illumina (NASDAQ: ILMN), the world's leader in genetic sequencing. Illumina currently commands about 75% of the global sequencing market and more than 90% of the U.S. pie.
It's still unclear how the company intends to make sequencing less expensive, lower cost, and easier. Element declined to provide additional details about its product and the timeline for bringing it to market.
Element is not the only company looking to chip away at the global DNA sequencing market. In May, Oxford Nanopore raised $271 million for its single-molecule analysis systems. Pacific Biosciences (NASDAQ: PACB) and GenapSys are also competitors in the space.
The Team

Element's team is filled with former Illumina scientists and executives. John Stuelpnagel, chair of Element's board of directors, co-founded Illumina in 1998 and was its first CEO.
In late April, Jeff Journey joined from Thermo Fisher Scientific, where he served as a VP and general manager overseeing its billion-dollar sample preparation business.
Element also hired David Melaugh as general counsel and Jeff Labbadia as VP of operations. Melaugh previously helped lead Apple's in-house intellectual property litigation team, while Labbadia served 22 years at Becton Dickinson, holding a variety of global operations roles.
Prior to Element, He served as a venture partner at Foresite. Prior to joining the firm in 2017, she was a senior director of scientific research at Illumina. Before that, she was head of protein sciences at Pacific Biosciences, a smaller rival DNA sequencing company.
Element Biosciences has 175 employees, nearly all of them based in La Jolla. The company plans to hire 40 more employees by the end of 2021.
"Element has developed a differentiated, modular, platform-based approach that reinvents all aspects of a DNA sequencing solution," said Stuelpnagel. "The company has the vision and executional roadmap needed to support current and emerging opportunities in the genomics research market."
Element Biosciences

FOUNDED: 2017
CEO: Molly He
BUSINESS: Startup developing genetic analysis tools
HEADQUARTERS: UTC
EMPLOYEES: 175
FUNDING: $400M to date.
WEBSITE:
www.elementbiosciences.com
NOTABLE: Element's team is filled with former Illumina scientists and executives.
CONTACT: info@elembio.com