STRONG RESULTS EXPECTED TO CONTINUE FROM PENT-UP DEMAND
Hotels Recovering, Gaining Business from Leisure and Drive Market
Thursday, July 8, 2021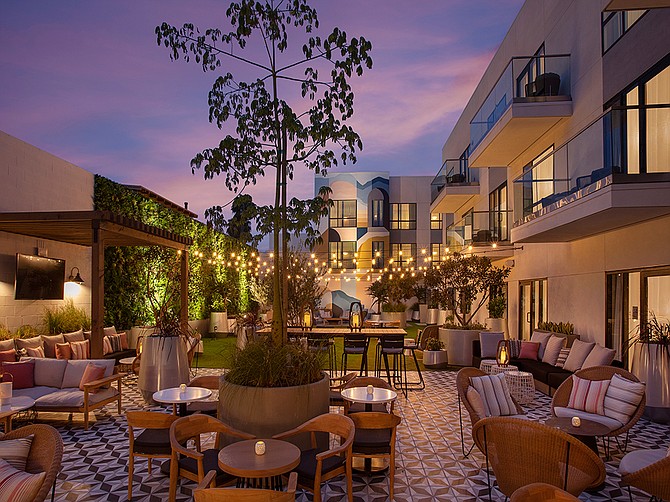 With San Diego fully reopening its economy this past June 15, local hotels, one of the hardest hit sectors amid the pandemic, are in recovery mode as operators continue to aggressively target the leisure and drive markets.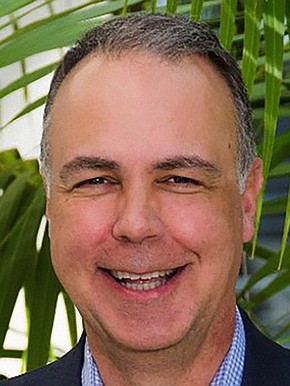 "There is tremendous pent up demand for people to get back out and travel - I would say that travel is on the top of the list of things people want to do to get back to some sense of normalcy," said Steve Cowan, general manager of Hilton San Diego Bayfront. "Leisure travelers and families continue to be the target market for us throughout the summer, though we are very encouraged by the recent return of events in California and anticipate our target audience shifting to include business travel again later this year."
With the leisure traveler in mind, Hilton San Diego Bayfront is currently promoting its Park & Stay package. The promotion includes self-parking as the hotel continues to see an increased interest from the drive market, said Cowan.
Hilton San Diego Bayfront is 100% open and fully operational, he said, adding that the property continues to adopt practices from the American Hotel & Lodging Association. This includes asking unvaccinated Hilton Team members to continue to wear masks when interacting with guests while on the property.
Peak Travel Season

Now that the city is seeing a slight uptick in business travel, Hilton San Diego Bayfront has begun booking smaller scale events for Q4 and into next year, said Cowan.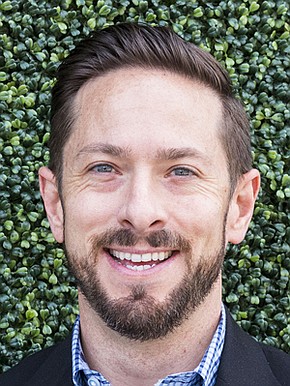 "We have always believed our business will return in three phases - leisure first, followed by business travel and then group business - and that is consistent with the results we are seeing," he said. "We are encouraged by the increased enthusiasm we are seeing from guests who are returning to travel, especially as vaccine distribution leads to the easing of travel restrictions. San Diego is a popular destination and we are happy to be welcoming guests back."
Andrew Ladd, director of sales & marketing at Kona Kai Resort & Spa, agrees.
"We are very fortunate to live and work in a beautiful location here in San Diego," he said. "As a tourist destination, our city is roaring back at a better-than-expected pace since our June 15 reopening. Our occupancy from a leisure traveler perspective has been strong and continually improving every week. Summer is San Diego's peak travel season and we anticipate the pent-up demand will yield great results. We anticipate seeing leisure traveler demand in San Diego on par with what Florida has experienced through recent months."
The Sunshine State saw significant improvement in tourism during the first months of 2021, particularly during Spring Break, according to reports.
Curated Experiences

To continue to encourage the leisure traveler, families in particular, Kona Kai Resort & Spa recently launched its Camp Kona Kai package, said Ladd. This includes a canvas children's tent, a campfire, playset, s'mores kit and a $50 resort credit.
For its adventurous guests, Kona Kai Resort & Spa has partnered with Triton Charters, a local luxury catamaran charter company, said Ladd. Triton is located less than a mile from the resort, he said, and is offering Kona Kai guests $15 off each ticket.
"Families are looking for curated experiences after having been cooped up in their homes for the last year and we want to assist in creating them," he said, adding that Kona Kai Resort & Spa has been operating to its fullest capacity since the state of California reopened. In accordance with Cal/OSHA and CDC guidelines, Kona Kai Resort & Spa continues to employ several safety measures, said Ladd, such as plastic barriers at the front desk as well as providing N95 masks for associates that choose to wear them while at work.
Open for Business

To attract the business traveler, Ladd says Kona Kai has a dedicated plan in place that he believes will be well received.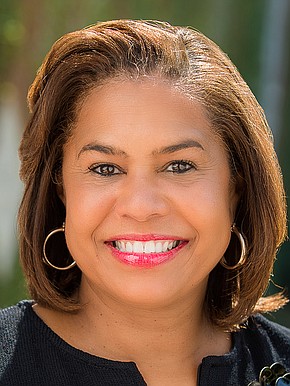 "We plan on continuing to reach out to our past clients and new prospects showcasing that San Diego is open for business," he said. "Kona Kai Resort has a particular advantage when promoting gatherings in the current climate: we have more than 40,000 square feet of outdoor event space allowing for guests and clients a level of comfort knowing they can meet outside… Kona Kai Resort may see a faster recovery than some resorts and hotels primarily due to our location and outdoor offerings. San Diego is currently in the top five of many national hotel metrics including occupancy and Average Daily Rate. Our local Convention & Visitor's Bureau has done an incredible job of pivoting throughout the pandemic to keep San Diego top of mind for travelers."
Julie Coker, president and CEO of the San Diego Tourism Authority (SDTA), said the organization has an $8 million recovery media program that will run from July to December in California and Arizona. This summer/fall marketing campaign focuses on leisure travel in top drive markets to rebuild visitor volume, she said. Coker added that SDTA has strong projections about the return of hotel meetings and is launching a meeting-focused marketing campaign to support those efforts.
In terms of hotel occupancy and average daily rates, San Diego has beat out counterparts such as San Francisco, Los Angeles, Orange County, Seattle and Phoenix for three weeks running. It has also been a top three or four destination in the country in both those metrics, said Coker.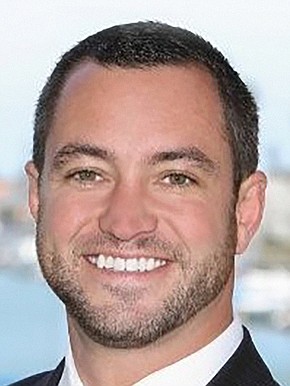 "It is important to note that San Diego is performing so well in part because we have been able to market our destination, when it was appropriate, throughout the pandemic because we had the financial resources and a strategic vision on how to deploy those resources," she said. "We were able to move nimbly and effectively to drive visitor demand... that has given us a competitive advantage as we emerge from the pandemic that we think will pay dividends over the coming months."
Brandon Walton, director of sales and marketing at Hotel Solamar downtown, said demand is so strong from the leisure drive market that the property has continually blown away its short-term forecasts. Solamar has done a number of things to continue to attract business, he said.
"We have a large outdoor rooftop terrace with a bar and pool - this space was frequently activated when we were able to do so safely at times during the pandemic," he said. "We continue to activate our large rooftop terrace space with programming that attracts locals and gives drive market customers an additional reason to stay with Solamar. We currently feature a Bachata night every Sunday with a live DJ and both instructional and open dance starting at 5pm that attracts crowds... Every Wednesday night we have a trivia that brings in many regulars and hotel guests alike. One Friday each month we team up with a local spirits/beverage industry partner for what we call our Feature Friday program. We are a sponsor and will host two large rooftop events in conjunction with San Diego Pride Festival, and have more programming planned later in the year to include fitness activations and some other events."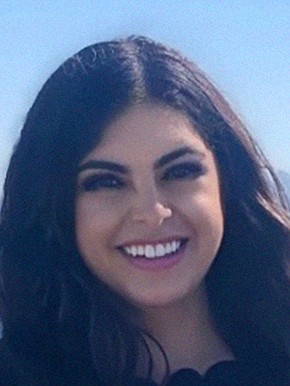 While Walton wouldn't share exact occupancy figures or projections for summer, he did say CBRE, the commercial real estate and investment firm, predicts San Diego RevPAR (revenue per available room) is expected to grow 44.5% by 2022 and San Diego market occupancy levels are expected to range from 57.1% to 78.0% during the five-year forecast period.
The Monsaraz San Diego, located in Point Loma, opened just a month ago. Already, the Portuguese-themed boutique hotel is seeing occupancy and rates similar to what would have been expected in 2019 for the summer, according to General Manager Lauren Goodman. The booking window continues to be short, she said, but the hotel is happy to welcome and accommodate guests all the same.
Very Busy Summer

"We are anticipating a very busy summer (and) remain optimistic that travel will continue into fall and winter, hopefully getting back to 2019 levels," she said. "We are spending a lot of time looking at our market and ways to intrigue guests to make their weekend a long one. We like to think every day is a vacation in San Diego and, hopefully, our guests will want to extend their trip with all the different activities, beaches, attractions, etc."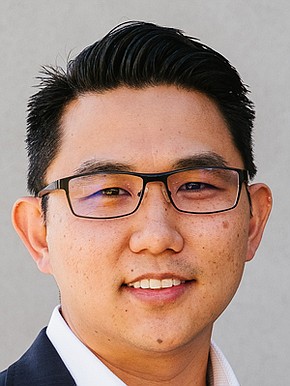 To entice the drive market, The Monsaraz has a couple of different promotions and packages it is currently offering its guests. The Pamper Your Pup was inspired by the hotel's guests wanting to bring their furry friends on their vacations, said Goodman. Park and Picnic is another option the property hopes makes travelers feel safer by enjoying an activity outside by way of a picnic.
The Monsaraz is fully open and continuing to follow all guidelines from Hilton CleanStay to keep its guests and associates safe, added Goodman.
"Optimistically, we hope that we will get back, or even exceed, pre-pandemic numbers this year," she said. "However, I am taking a little more of a conservative approach and thinking we will see business levels return in 2022, once 2021 budgets for business travel, group convention, etc. return to a more traditional pattern."
Revenge Tourism

Elvin Lai, owner of Ocean Park Inn, says his property is currently experiencing what has been dubbed the "revenge tourism" phenomenon. Revenge travel, also known as a comeback trip, describes what travelers are feeling these days as they plan and take their first, post-quarantine vacations starting this summer.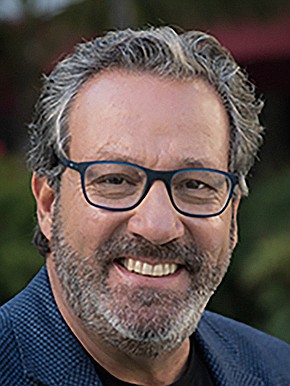 Although, he is cautiously optimistic about what lies ahead, he said.
"We are seeing record pre-COVID numbers right now and are beating all of our forecasts - it was as if the floodgates opened overnight," said Lai. "Summer projections are through the roof. But, we maintain cautious optimism, leaning more on the cautious, for fall and winter. We don't know if there will be a vacuum in the fall or the usual/normal slow decrease as kids go back to school. The light switch could turn off as fast as it turned on for us. But, we'll be prepared."
As a smaller hotel located in Pacific Beach, Ocean Park Inn has always placed heavy focus on the drive market as well as local tourists, said Lai. The property is currently highlighting its recently-completed $8 million renovation as well as additional enhancements coming in 2022, he said.
Hiring Shortage

Because of the hiring shortage that is affecting the entire industry, Ocean Park Inn is fully open to functional capacity, said Lai, which means the capacity to which the hotel's limited staff is able to maintain. With that said, Ocean Park is adhering to all COVID cleaning protocols that were established at the onset of the pandemic, said Lai, including sanitizing the rooms after every guest, before the next guest checks in, and more.
"We'll continue to ensure that guests feel safe while staying with us," he said.
While San Diego's hospitality industry is planning for a strong recovery in terms of hotel occupancy, to Lai's point, the hiring shortage is affecting many operators.
Carl Winston, director of the L. Robert Payne School of Hospitality & Tourism Management at San Diego State University says this is the biggest adversity the industry is facing at this point.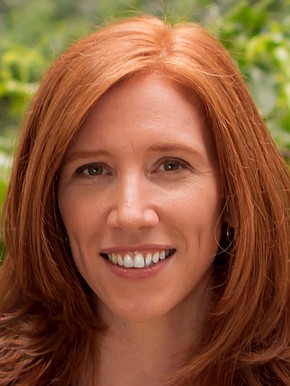 "It's complicated," he said. "There is plenty of tourism business, but operators can't find enough bodies to check in guests, give them a meal or clean up a room. And, the other half of travel business is just now starting to come back. So far we are just counting on the leisure guests who are back in full force with all hotels selling out on the weekends. It's summer, so tourists are here. And, we have COVID mania as people are ready to escape. But, what we haven't had is the Convention Center open back up and really no business travel yet. Imagine what that would look like if there is a labor shortage already?"
Increase Visitor Activity

Hiring shortage aside, Maren Dougherty, director of marketing & communications at the San Diego Convention Center, is looking forward to the venue reopening this August and hopefully filling up even more hotel rooms courtesy of business travelers and group business.
"Our convention center will begin hosting large meetings and conventions in August for the first time since March 2020," she said. "We'll then host about 30 events from August through December. While we don't expect attendance to be at the same levels of 2019, we are hearing that many attendees plan to extend their stays to enjoy San Diego and maximize their trips. The increased visitor activity the events generate will benefit many of our region's attractions and businesses, including hotels."