LIFE SCIENCES: NEW PUBLIC CO. SEES GROWTH POTENTIAL IN LOCAL BIOTECH COMMUNITY
Quantum-Si Expands to Sorrento Mesa
Tuesday, July 6, 2021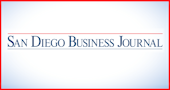 There's a new public company moving into San Diego's biotech community — 
Quantum-Si Incorporated
 (NASDAQ: QSI) signed a lease to develop a 25,586-square-foot product development and operations facility in Sorrento Mesa.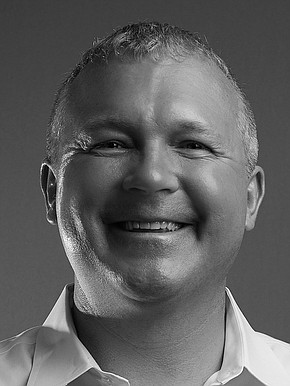 The Connecticut-based biotech entered a lease agreement with Phase 3 Real Estate Partners, Inc. to invest in a space that will support its growing workforce and research and development efforts.
Founded by Dr. Jonathan Rothberg in 2013, Quantum-Si creates a semiconductor chip designed to enable single-molecule next-generation protein sequencing and genomics. Similar to how Illumina develops technology to sequence DNA, Quantum-Si focuses on sequencing proteins, or the building blocks of life.
"If you measure DNA, it can tell you, eventually what could happen — it can tell you, 'Hey you're susceptible to this disease,'" said Chief Executive Officer and board member, John Stark. "What proteins actually allow you to do is just say okay what is going on right now? What's the state of that patient? What is the state of an infection? What is the state of a disease and how is that changing? Proteins allow you to understand that whereas DNA only allows you to predict what will or could happen."
According to Stark, Quantum-Si is on track to be "the first company that will be commercializing the ability to look at not only single molecule proteomics, but single molecule at the amino acid level."
The company currently has a market capitalization of $1.7 billion, according to Yahoo Finance, and operations at the San Diego facility are expected to begin in Q3 2021.
Choosing San Diego

Out of all of the biotechnology clusters in the country, Quantum-Si chose San Diego for its access to talent, educational institutions and the opportunity for partnerships.
Stark said that the proximity to the Salk Institute and local universities provides a vast network of talent to support research and development that will help transform proteomics and accelerate drug discovery and academic research in the broader community.
"One of the great benefits of being in the San Diego area is that these facilities are tailor made for biotech or life science companies like ourselves so the facility was pretty much plug and play, if you will," Stark said.
With this in mind, Quantum-Si has the benefit of hiring right away and riding the momentum of the company's growth.
Stark said that about 90 percent of his career in the life science industry has been in California and he previously served as vice president, clinical and applied markets at Life Technologies Corporation, a global biotech in Carlsbad.
Building on Momentum

Quantum-Si went public in early June through a merger with HighCape Capital Acquisition Corp. (Nasdaq: CAPA), a special purpose acquisition company, or SPAC, in a deal worth over $500 million.
According to the S-4 filing the pre-commercial company has yet to generate revenue. However, with the capital from the IPO, Quantum-Si is investing in the commercialization and scaling of its single-molecule, semiconductor chip-based protein sequencing and genomics technology.
"San Diego represents to us the great opportunity and expansion of the company," Stark said. "We're really excited to be a part of that community — we recognize it as a talent rich and I would say beacon of the life science tools industry...Being equipped with $500 million plus in recent funding, adding that to, eight years of efforts already ongoing, we're ready to scale and be a major player in this space."
Quantum-Si has more than 100 employees companywide, including a few already in San Diego working on product development marketing and information systems. Over the next six months, Stark said the company plans on hiring at least 50 more employees, particularly in R&D.
Quantum-Si Incorporated
FOUNDED: 2013
CEO: John Stark
HEADQUARTERS: Guilford, Conn.
BUSINESS: Develops a semiconductor chip for next-generation protein sequencing and genomics
STOCK: QSI (NAASDAQ)
EMPLOYEES: Over 100 and hiring
WEBSITE: quantum-si.com
NOTABLE: Company IPO through SPAC merger deal raised over $500 million
CONTACT: contact@quantum-si.com