STARTUP: ACQUISITION BOOSTS ENDERA'S REACH
Co. Specializes in E.V. Buses
Sunday, July 4, 2021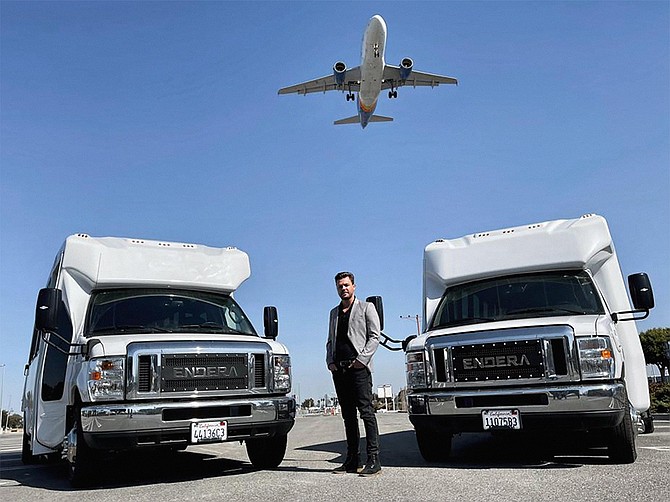 Endera
 has created a steady flow of business manufacturing EV school buses, shuttle buses, and paratransit vehicles with plans to produce hundreds of thousands of vehicles in the near future.
The San Diego-based startup, is a technology company specializing in all-electric commercial vehicles, charging infrastructure, and telematic software solutions.
Earlier this year, Endera announced it acquired Metro Titan, an Ohio-based school and shuttle bus manufacturing company. The acquisition will give Endera the capability to deliver electric commercial vehicles in all 50 states, with 250,000 square feet of dedicated manufacturing space on a 1 million square foot campus.
"Endera's commitment to creating and delivering dependable and industry leading electric vehicles now includes the all-electric school bus industry, which is a large and dynamic industry that's ripe for electrification," said John Walsh, founder and CEO of Endera.
"Through Endera's acquisition of Metro Titan, we will continue our efforts to provide commercial electric vehicles with smart technology, improve our environment as well as lowering total cost of ownership for school bus fleets," he said. "We project to have the capability to produce tens to hundreds of thousands of vehicles in the near future."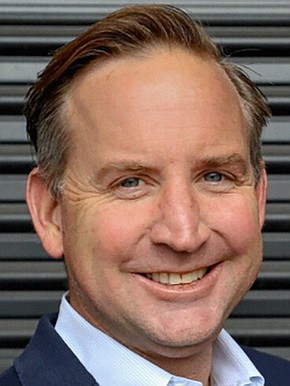 Delivering in San Diego
Last year, Endera delivered 18 electric vehicles to ACE Parking for use at San Diego International Airport, making for the nation's largest deployment of an all-electric fleet at a U.S. airport. Today, it has 43 electric vehicles in operation in San Diego County.
Walsh says the all-electric buses are built with a lightweight composite body that maximizes range efficiency over traditional steel and aluminum designs. The electric shuttles can achieve up to 130 miles of range on a fully-packed 26 passenger bus and can charge in as little as two hours and 15 minutes.
The company also provides an energy management system that allows fleet operators to monitor and manage their vehicles' charging stations to minimize "energy usage easily and efficiently."
Each vehicle will be equipped with an automated passenger counting system that uses cameras and AI algorithms to accurately count passengers and provide detailed reports to the management team. Part of the technology was initially designed to help the spread of COVID-19 by including an infrared camera that reads passengers' temperatures as they board the bus, alerting the driver of an ill passenger.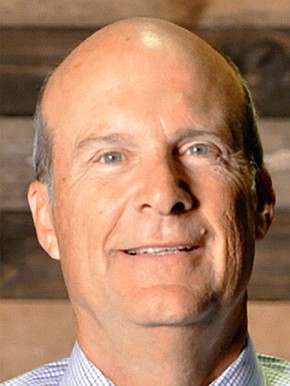 Pritchard Ford, a national automotive enterprise, also signed a contract with Endera committing to purchase 250 EV vehicles. Walsh said Pritchard's nationwide purchasing and distribution network will increase Endera's revenue and presence.
The company's primary customers include healthcare, airport, university, corporate, municipal, and last-mile transportation industries. The vehicles are all built on electrified Ford chassis.
New Leadership

The company recently hired several new executives, including two president roles. In February, Endera hired Todd Harman, as president of Endera. Harman previously was the president of Cleveland Golf and general manager of Easton.
The maker of electric fleets also tapped Jeff Crockett to lead Endera's Shuttle Division. Crockett previously held the same title at Diamond Coach, a Kansas City-based bus manufacturing business. He helped scale the business and grew its dealer network by 75 percent. Crockett also was the owner of EK Coaches, which was acquired in 2016.
"We're seeing unprecedented growth in the EV industry and the demand for our commercial electric vehicles is rapidly increasing," said Walsh. "With the addition of Todd and Jeff, Endera is positioned well to accelerate adoption of our industry leading electric vehicles, improve our environment as well as lowering total cost of ownership for school bus fleets."
Endera was founded in 2018 and it is still in the early stages of building its commercial electric vehicles. The company employs roughly 60 staffers and plans to double in size over the next year.
Before Endera, Walsh previously founded Grow Energy, a venture-backed biotechnology company and VENA, a water generation technology company.
He was also a managing partner at TERA, a private equity firm focused on energy and transportation companies at the LA Cleantech Incubator. As a San Diego State University alum, Walsh said he looks forward to continue expanding as well as adding more jobs to the local community.
"Most of our vehicles deployed to date have been in San Diego. It's a super forward-looking city," said Walsh. "We love building this company in San Diego, especially as an alum of San Diego State."
Endera

FOUNDED: 2018
CEO: John Walsh
BUSINESS: Technology company specializing in all-electric commercial vehicles.
HEADQUARTERS: Sorrento Valley
EMPLOYEES: 60
WEBSITE:
www.enderamotors.com
NOTABLE: Co. plans to double team size over next year
CONTACT: hello@enderacorp.com