REAL ESTATE: $420M SALE SIGNALS BRIGHT FUTURE
4 Downtown Towers Sold
Sunday, July 4, 2021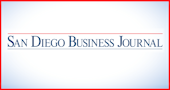 The $420 million acquisition of four downtown office towers by 
Regent Properties
 of Los Angeles with plans to spend $60 million on renovations is seen as a sign that the city's urban core will emerge from the pandemic as strong as ever.
"We're big believers long term in San Diego's continued growth," said Eric Fleiss, CEO of Regent Properties.

The firm acquired the office buildings at 1 Columbia Place, 701 B St., 2 Columbia Place and 707 Broadway and a parking garage at 6th and A streets.

"As an emerging gateway city, San Diego has the strongest relative value compared to any other tier-one location on the West Coast," Sam Kraus, Regent Properties executive vice president and head of acquisitions said in a statement.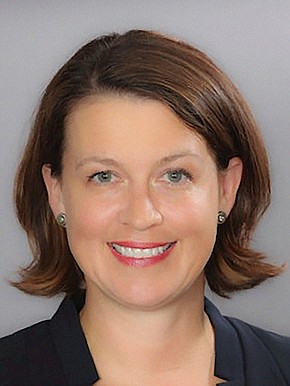 A Strong Endorsement
Betsy Brennan, president and CEO of the Downtown San Diego Partnership, said the Regents Properties deal "is testament to the confidence many have in the recovery of the downtown office market."
"Regent Properties' acquisition of several stable commercial properties in downtown - with the intention of also making additional investments in their quality and amenities - is good news for our urban workforce and a great signal for the bright future of downtown," Brennan said. "We look forward to the role this acquisition will have in further securing Downtown's position as a major workforce center for our region."
Lynn Reaser, chief economist of the Fermanian Business & Economic Institute
Point Loma Nazarene University, said Regent Properties' investment "represents a strong endorsement of San Diego's downtown."
"Along with other recent ventures, it indicates that thoughts of writing off core cities might have been premature," Reaser said. "San Diego's rapidly expanding biotech and other technology firms could be attractive tenants, along with other professional service firms. If realized, this would be great news for the restaurants and other businesses that rely on a thriving daytime downtown.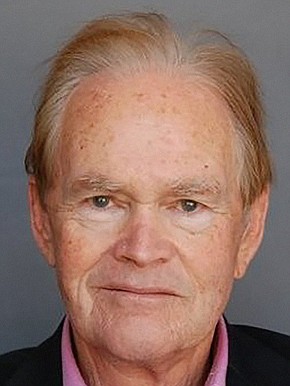 The catch for downtown, Reaser said is, that transportation and parking continue to be obstacles to overcome "unless large proportions of the workforce can and will live downtown."
Economist Alan Nevin, director of market research at Xpera Group, said the long term outlook for the downtown office market is "very positive."
"There will be an increasing number of firms, high tech firms, that want to be where the social action is," Nevin said. "Not to knock Carlsbad, but if you're in a high tech office in Carlsbad, there's no place to gather or drink or Gaslamp district and that's what millennials want so they will be going downtown."
Growing Demand

Coming as the COVID pandemic is easing, Fleiss said the timing of the Regent Properties deal takes advantage of what has been a struggling office market.
"We think now is the time to be investing in office," Fleiss said. "As a firm, we see a great opportunity to buy a great collection of high quality assets in a market where people are genuinely scared."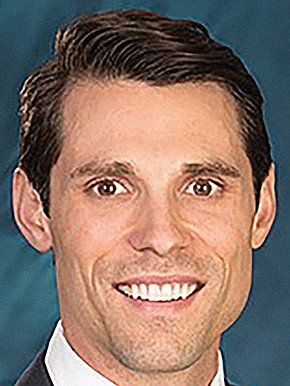 Fleiss said Regent Properties focuses its investments in Sun Belt cities such as San Diego, which he said are recovering faster from the pandemic than other regions of the country.
"We have been watching and continue to watch our tenants get back to work and push to get back to work," Fleiss said. "We do not think office is dead, not in the least."
Tim Olsen, senior managing director of the commercial real estate brokerage JLL, said demand for office space coming out of the pandemic is growing.
"It is at the same level as pre-COVID if not higher," Olsen said. "As vaccinations roll out and people become more comfortable and more motivated to get out, whether that's traveling or getting back in the office, the fact is that people are ready and able to get back."
Olsen said demand is highest for Class A office space in what he said was "a flight to quality."
Adding Amenities

Fleiss said renovations in the four downtown buildings will focus on improving existing amenities and adding others.
"We believe that modern office buildings have to provide entertainment, lifestyle elements, and health amenities. That was the case pre-COVID," Fleiss said. "Post COVID, what we're seeing from a lot of our tenancy is a desire to create for their employees what they want in one facility so they travel less."
That includes upgrading fitness centers and providing more space for gatherings and conference rooms.
Fleiss said the downtown buildings Regent Properties acquired were about 68% leased prior to the pandemic and that the lease rate is about the same coming out of the pandemic.
"Even while the rest of downtown suffered increased vacancy, these buildings actually held where they were," Fleiss said.
Nevertheless, Fleiss said "We think these buildings have underperformed."
Nevin, the economist, said it will likely take two to three years for the buildings Regent Properties acquired to be fully leased.
Steve Bruce, Chris High and Conor Evans of the commercial real estate brokerage Newmark have been retained as leasing agents.
Fleiss said that the San Diego acquisitions are part of more than $2 billion in purchases the company plans to make across the Sunbelt over the next two years.
In addition to the recent downtown acquisitions, Regent owns several office projects in San Diego County, primarily in North County.
They include Atlas at Carlsbad, Bernardo Heights in Rancho Bernardo, Fairway Corporate Center in Carlsbad, Regents Park in UTC, The Quad in Carlsbad, the Forum at Carlsbad, Research Center Pointe in Carlsbad, and Studio 2200 in Carlsbad.
Regent Properties
FOUNDED: 1989
CEO: Eric Fleiss
HEADQUARTERS: Los Angeles
BUSINESS: Real estate investments
NUMBER OF EMPLOYEES: 23
ANNUAL REVENUE: $10 million
NOTABLE: Regency assets under management total $1.8 billion.
WEBSITE:
www.regentproperties.com
CONTACT: 858-876-3945