The California Spirits Co. Expands a Fourth Time
Monday, January 25, 2021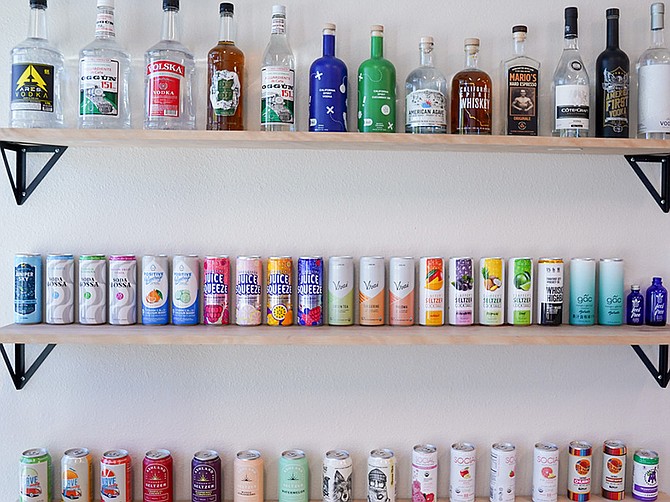 The California Spirits Company, the Poway-based corporation that focuses on beverage co-packing, brand development and distribution, is growing its operation once again.
Founded in 2013, The California Spirits Co. is going through its fourth expansion in two years, this time adding over 100,000 square feet of office and manufacturing space in San Marcos. Scheduled to open in the second quarter of 2021, the facility will produce approximately 22 million cans and bottles of beverages per month, according to the company, up from 2 million at the current headquarters; this includes the packaging of alcoholic and nonalcoholic beverages like sodas, wines, energy drinks, liquor, hard seltzer and canned cocktails.
The expansion is projected to increase the company's employee count from 32 to about 90 and its revenue from $20 million in 2020 to roughly $60 million in 2021.
In the last two years, The California Spirits Co., which started off as a spirits manufacturer-turned-incubator before converting to a co-packer, has grown its operation from 10,000 square feet to 20,000 square feet to 30,000 square feet. Just like the other expansions, the addition of the San Marcos facility is in response to demand in the marketplace, according to Sam Alexander, president of The California Spirits Co.
Massive Demand in North America
"In the beverage space, most companies don't want to produce their own product – they want to run their brand and be the face and be on the sales side, they don't want to invest in the infrastructure," said Alexander. "There is a massive demand in North America for companies like ours to produce products for small start-up companies as well as large national brands. We are one of the few that fills the gap between start-ups and scale up to national production capability. We serve an entire market."
This has been The California Spirits Co.'s claim to fame: that it is a one-stop shop for beverage brands seeking to upgrade their products.
For example, when a customer comes to The California Spirits Co., mostly via word-of-mouth or referrals, they can receive services like graphic design and development of the brand. That can include creating an idea from scratch or revamping an existing brand, said Alexander. The client can also get help with formulation, he said, meaning taking a recipe and making sure it is scalable and commercially viable. If the recipe is not workable, The California Spirits Co. can rework it inhouse, said Alexander.
Entire Supply Chain
The California Spirits Co. can also handle a client's entire supply chain, help source all inputs like ingredients and packaging, and handle all logistics, including getting product in the marketplace, sales and distribution.
This is why The California Spirits Co. customer base is so wide, said Alexander, because it has the potential to cover all backend and front-end for any size company.
"For many accounts, we help create and revamp products," said Alexander, "but a large portion of our business are from national brands coming to us for us to produce products already in the marketplace, sometimes for 20 years."
Currently, The California Spirits Co. is tracking about 45 customers, said Casey Miles, vice president. But even with the San Marcos expansion, it doesn't begin to a put a dent in the need there currently is for co-packers, he said. Miles added, while it didn't increase customer count, COVID-19 did augment the volumes of some existing accounts.
"They just said, we need to make more because grocery shelves are picked clean, so we need to put more of our products on shelves," he said.
Another Expansion
To continue to meet consumer need, Alexander said The California Spirits Co. plans to embark on another expansion – this time a 300,000 square foot facility – in about 18 months, potentially followed by others.
"Our goal is to get to a point where we have facilities geographically placed in the United States to cover all major regions," he said, "including the Northeast, Southeast, Midwest, Southwest and West."