Menon's Rapid COVID-19 Test Advances
Tuesday, January 19, 2021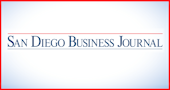 Menon Biosensors Inc. announced on Jan. 19 that trials of its proprietary Molecular Mirror platform technology are advancing in collaboration with the University of California San Diego School of Medicine. The next stage of trials is aimed at illustrating the accuracy and feasibility of the technology as a rapid assay detection of SARS-CoV-2, the infection that causes the novel coronavirus, in patients.

"The goal of the trial is to unequivocally prove that our Molecular Mirror technology could be the solution to the global need for high volume testing in order to curve the COVID-19 pandemic," said Suresh Menon, founder and president of Menon.
Preliminary trials of 200 samples showed the combined Molecular Mirror technology with MRI machines "could create a rapid output testing process for detection of the COVID-19 virus, which would be capable of testing upward of 100,000 samples per hour if proven and deployed."
"While our internal tests have proven the concept, we need to prove that under controlled conditions our technology can be quickly adapted to any virus or disease and implemented using standard equipment across the world for rapid detection of these pathogens," Menon said.
The trial will test 1,000 samples where COVID-19 has been previously proven present or not using other approved tests. If proven successful, UC San Diego looks to implement this rapid process in its healthcare facilities and to screen UCSD students as a part of its "Return to Learn" campaign.