Janux Partners With Merck
Sunday, January 17, 2021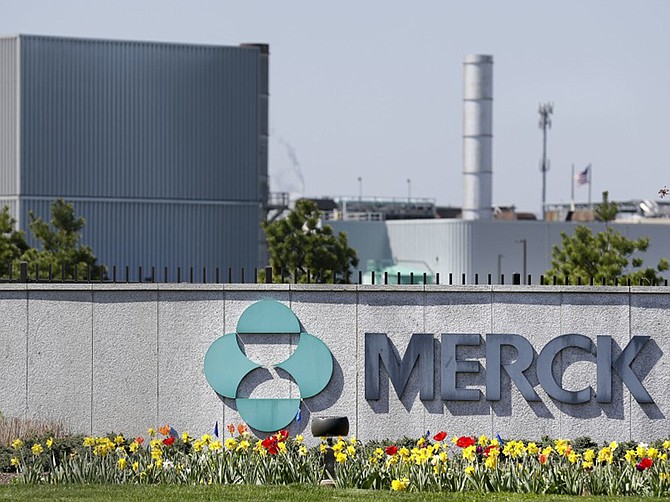 Merck has entered an agreement with San Diego-based biotech Janux Therapeutics in a deal valued at more than $1 billion.
The pair will team up on two cancer targets selected by Merck, with Janux eligible for up to $500.5 million in upfront and milestone payments per target.
"We have developed a technology to engineer best-in-class T cell engagers that are potent and highly tumor specific, which is essential for an immune response that kills tumor cells but spares healthy tissue," said David Campbell, president and CEO of Janux.
"We started our initial dialogue at JP Morgan last year in January, when meetings still occurred in person," said Campbell. "During the course of the year, our programs had evolved, which further highlights our capabilities, and all of that was being shared with the Merck team."
Under the deal, Merck will fund research and development of both programs. Janux can also receive royalties for any product that comes out of the partnership.
Treating Cancer Patients
Founded in 2017, Janux got its start by incubating in La Jolla-based Avalon Ventures accelerator program. A small preclinical company, its focused primarily on T cell engagers.
The news comes months after Merck has acquired Dragonfly Therapeutics' TriNKET immunotherapy candidate and inked a $2.8 billion deal with San Diego-based VelosBio after showing impressive ASH data for its ROR1-targeting antibody drug conjugate.
"Janux has a novel platform that will disrupt the industry, by making new cancer treatments that will be incredibly safe and specific," said Jay Lichter, managing partner at Avalon Ventures. "It's a very flexible platform where it can make dozens of molecules. It will provide the greatest safety window for treating cancers."
IND Studies Begin Q1 2021
Janux has yet to reach the stage of filing an Investigational New Drug application for its five in-house programs — its two lead candidates targeting TROP2 and PSMA will enter IND studies in the first quarter of 2021.
However, the company has developed a T cell engager platform called TRACTr, which can create drugs that alter their pharmacokinetics depending on the context.
It claims any T cell engager that escapes from the tumor microenvironment is quickly eliminated, further tamping down toxicity levels and preventing buildup in healthy tissue.
Upon activation in a tumor, its drugs are converted from their original form — which remains in circulation for over 100 hours — to a T cell engager that only circulates for less than an hour, according to Campbell.
The conversion occurs locally within tumors, enabling the drug to focus solely on its target and limit off-site toxicity.
"Partnering with Merck, a world leader in immuno-oncology, provides us with important expertise and resources in developing next generation T cell engager therapies that will make immunotherapy work for more cancer patients," said Campbell.
Historical Year
Lichter said at the beginning of COVID last year, the leadership team at Avalon Ventures prepared for a significant slowdown, however, the year turned out to be the complete opposite as biotech companies became essential during the pandemic.
"We told our companies that we need to hunker down since we didn't know what was going to happen and all of a sudden got even better because the general public realized how important the biotech industry is to public health," said Lichter. "2020 will go down in history as one of the best biotech year in history. I think that will continue."
Janux hasn't specified which cancer it's targeting with its lead programs, but said researchers are aiming for colorectal, gastroesophageal, prostate, NSCLC, triple negative breast and ovarian cancers to start.
TROP2 is the same target for the Gilead/Immunomedics drug Trodelvy, recently approved in triple negative breast cancer this past July.
There are other companies attempting to harness the power of T cell engagers, including Amgen and its Bispecific T cell engager (BiTE) program, as well as Maverick Therapeutics and its COBRA platform.
"In five years from now our lead programs will be at the approval stage and we will have multiple programs beyond that, with multiple different cancer types. The end goal here is to create a plethora of therapeutics that help patients who currently don't have drugs to help them," said Campbell.