Evofem Hopes to Increase Access to Its Non-Hormonal Birth Control
Thursday, January 14, 2021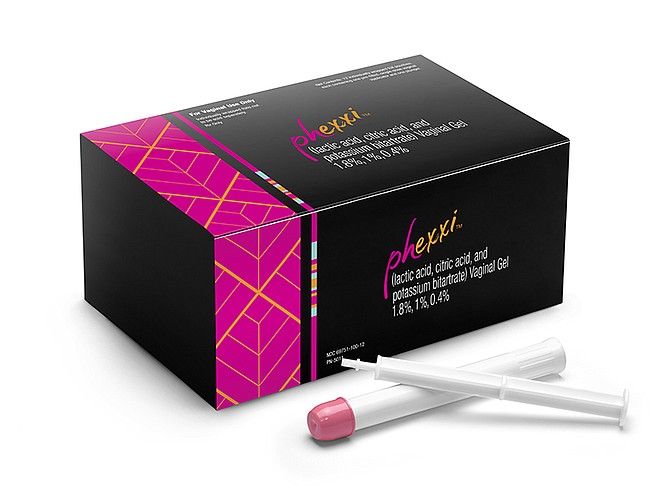 Educating people and expanding access to a non-hormonal birth control option is at the top of Evofem's 2021 goals.
Going into the new year, Evofem Biosciences (EVFM) has already executed crucial decisions to make this goal a reality.
The San Diego-based company was awarded a $7.6 million contract with the U.S. Department of Veteran's Affairs for its novel drug, Phexxi.
Phexxi is a non-hormonal birth control gel — a first-of-its kind female contraceptive — that commercially launched in September 2020.
As the largest integrated healthcare system in the U.S. the VA contract includes Tricare, the Department of Defense, Coast Guard and Indian Health Services. The five-year contract also means 12 million lives gained access to Phexxi as of Dec. 15, 2020.
No Benchmark
Evofem CEO, Saundra Pelletier, explained that not only will this VA contract expand the accessibility of Phexxi, but it also sends a message that there is an opportunity to reach an unmet need for women.
"At Evofem there's no benchmark — there's no other product like this," Pelletier said. "We know women are going to gravitate toward it."
Additionally, Evofem announced it would participate in the Medicaid National Drug Rebate Program (NDRP) starting on Jan. 1, through an agreement with the U.S. Centers for Medicare and Medicaid Services (CMS). Medicaid provides health coverage to 68.8 million lives in the United States including approximately 25 million adult women who now have access to Phexxi.
"Not only are we launching a new product, but we are educating a whole market," Pelletier said. "You have to prove to the skeptics and naysayers that it works."
Telemedicine Making the Difference
One of the keys to showing the skeptics and curious women alike that this product works was telemedicine.
Pelletier said that COVID has changed everything as it relates to telemedicine, and while it was always a part of the Phexxi platform, she didn't foresee it playing such a robust role as it has.
Before COVID, women might only consider their contraceptive options at an annual appointment, in a doctor's office. Now, Pelletier explained that reaching women through telemedicine has made all the difference as it saves time and can be accessed online anywhere.
According to a report by the Kaiser Family Foundation, contraceptive management was one of the most responsive segments of telemedicine.
The company said that by the end of 2020, more than 1 million visitors to Phexxi.com — just four months after the product launch — demonstrated strong interest and a growing awareness of the hormone-free, contraceptive gel.
What's Next in 2021
"When you have done something that has never been done before, you have to have a strong backbone," Pelletier said of bringing Phexxi to the commercial market.
In the new year, Pelletier said education will continue to be a key to Evofem's business strategy for Phexxi, with a special focus on getting the message out by social media.
Evofem plans to partner with a diverse group of social media influencers to share with their followers what Phexxi is all about. By the end of January, the company has its sights set on launching direct to consumer marketing through advertisements with streaming services such as Hulu.