Arcturus Receives FDA Approval of Phase 2 Vaccine Trials
Tuesday, January 12, 2021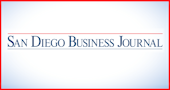 Arcturus Therapeutics (Nasdaq: ARCT) received approval from the Food and Drug Administration (FDA) to proceed with Phase 2 trials of its COVID-19 vaccine candidate, LUNAR-COV19.
The Jan. 4 announcement comes a week after the local biotech company received approval from the Singapore Health Sciences Authority to proceed with a Phase 2 clinical study of its mRNA vaccine.
The Phase 2 trials will be conducted in the U.S. and Singapore to evaluate the efficacy of both a single dose and two dose regimens of LUNAR-COV19, or ARCT-021, in up to 600 participants. According to the company, the plan is to enroll older and younger adults with 450 receiving ARCT-021 and 150 receiving placebo.
"Allowance of the IND for our ARCT-021 Phase 2 clinical study represents an important milestone for the program and we look forward to starting to screen study participants at U.S. and Singapore clinical sites very soon," said Steve Hughes, M.D., Chief Medical Officer of Arcturus.
Leading with mRNA
Since 2013, Arcturus has specialized in developing messenger RNA drugs that address rare diseases and respiratory illnesses.
With the recent FDA Emergency approval of the Pfizer and Moderna mRNA vaccines, the La Jolla-based company finds itself among the promising vaccine candidates to tackle the coronavirus pandemic.
The mRNA, or messenger RNA, vaccine provides genetic material that would allow the body to make its own medicine to fight off the virus, rather than injecting a dead virus.
Arcturus President and CEO, Joe Payne, said the success of these mRNA vaccines is exciting because he is seeing an increased interest internationally for an mRNA vaccine. As more people pay attention to these mRNA non-viral vectors, Payne pointed out there are still key differentiators in the Arcturus candidate.
"Ours is different from the other vaccines because it is a self-amplifying mRNA vaccine," Payne said. "We have observed robust immune responses after a single administration of our vaccine candidate — and it's looking very promising as a single shot vaccine."
Current mRNA vaccines for COVID-19 require a two-shot regiment, but Arcturus is aiming for a one-shot vaccine that is made possible through the company's proprietary LUNAR technology that gives way to the self-replicating feature.
Invoking Immune Response
While conventional mRNA vaccines garner an immune response, Payne said the Arcturus vaccine candidate when injected, expresses the antigen, or the protein, for an extended period of time.
"Each shot of conventional mRNA vaccines express the antigen for about 2-3 days, while the Arcturus vaccine works for an extended period of time, like 2 to 3 weeks, which is why we have seen immune responses – both antibody and the very important T cell immune responses – after only a single administration," Payne said.
The company reported that the Phase 1/2 study results demonstrated favorable tolerability and both humoral and cellular immunogenicity following administration of ARCT-021.
To put it simply, the humoral immunity can be understood as the antibody response that inhibits the virus from binding to cells and the cellular immunity is the long-term defense of a person's T-cells, a type of white blood cell that makes up a healthy immune system.
A recent, study in the United Kingdom of roughly 3,000 people, by Oxford Immunotec and Public Health England (PHE) found that no participants with high T cell counts developed symptoms of the SARS-CoV-2 infection. While the study has not been peer-reviewed, the results reflect the concept that Cellular (T cell) immunity is very important for protection from SARS-CoV-2.
With this in mind, having a variety of mRNA vaccines such as the LUNAR-COV2 advance to a new stage of trials will help scientist gain a better understanding of how to boost the immune system against COVID-19.
"We invoke both parts of the immune system: humoral and cellular immunity," Payne explained. "The other mRNA vaccines work using a prime-boost, two-shot, process to build antibodies, or humoral immunity. If a single shot vaccine is desired, our view is that you need a technology that invokes not only humoral immunity, but cellular immunity is also very important."