New S.D. Leader For Deloitte
Monday, January 4, 2021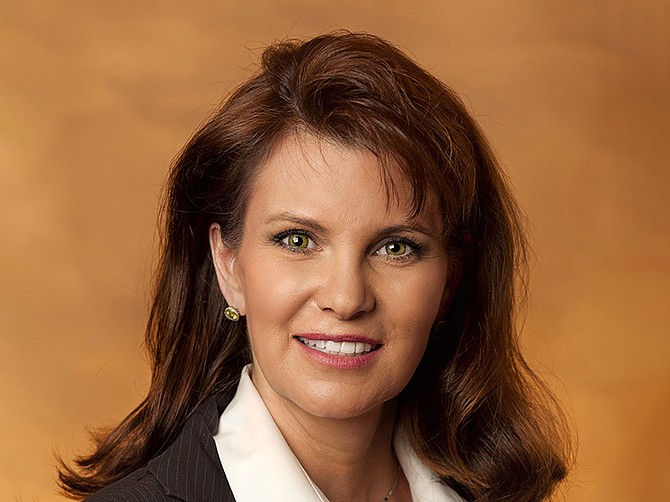 Deloitte has appointed Juli Moran as its new San Diego Marketplace Leader. Bringing more than 30 years of experience to her new role, she is replacing Ken Weixel who will be retiring in May. Deloitte has significantly grown under Weixel, who has been with the company for 41 years. He came to San Diego to lead the local office more than six years ago with a mission to grow the firm. He succeeded in doubling the staff to more than 400 and helping Deloitte become recognized as the largest and fastest growing professional services firm in San Diego
"This is a great decision. Juli is deeply embedded in the life sciences in San Diego. There were a number of qualified candidates, but Juli is the right choice," he said.
Moran will be charged with enhancing Deloitte's strategic positioning n the San Diego marketplace where she will continue to advise Deloitte's clients in the life sciences and healthcare, energy and financial services industries.
For the past five years, Moran has served as the San Diego consulting leader and will be transitioning that role to Courtney Hammond, principal. Weixel will also be working closely with Moran over the next couple of months supporting her as she takes on her new role.
Last week the San Diego Business Journal has a chance to talk with Moran and ask a few questions.
You bring more than 32 years of experience to your new role as marketplace leader, how will that experience help you lead the San Diego office?
A combination of past roles and challenges have shaped my personal strategic plan for the role and our San Diego office. I have been fortunate to experience the process of opening a new consulting office and penetrating a geographic market for both a boutique consulting organization and another professional services firm. I have also supported long-term transformations for federal clients which provides a helpful perspective as we expand our work with our government and public sector clients. My passion is for our clients, but I also get my energy from our people. It is vital to an organization's longevity and success to secure the right talent and take care of its employees. My perspective on our San Diego marketplace opportunities and the needs of our clients will drive our priorities for better connectivity across our people and practices. I aim to hone our focus on our clients and engage our people with the local organizations where we can make an impact in the broader community.
San Diego has been one of the fastest-growing markets for Deloitte. Why?
It comes down to talent and focus. Deloitte has made a conscious effort to hire and relocate the right talent and leaders from each of our businesses to support the San Diego market and our clients here. The local Deloitte business and industry leaders have developed a strong business case for the investment in the market and our strategy has produced compelling results. Success brings opportunity and we have been able to promote and retain a higher percentage of our San Diego staff based on our growth and forecasts. The San Diego industries that are among the fastest growing include high tech, energy, consumer products, real estate and life sciences – Deloitte's practices in each of these industry sectors are among the largest globally. Our alignment with our clients' industries and the strategic focus here locally was by design given the projected growth in the San Diego region.
Deloitte is an industry leader in audit, consulting, tax and advisory services. What do you see for the future of Deloitte in San Diego and how do the life science and healthcare industries play into this?
Deloitte's future will continue to be built on a breadth of capabilities from all of our businesses. The Future of Health will be driven by Digital Transformation, enabled by radically interoperable data and platforms. Change is exponential across all sectors of healthcare from providers to life science manufacturers. Our clients must evolve their approach, investment strategy and offerings to position for this new world – and that means re-thinking even near-term investments, experiments, partnership and ventures. No longer do you sell "the next evolution of a widget or drug", but rather the outcome, data and result of the therapy. San Diego has a unique community of innovation in healthcare between diagnostics, personalized medicine and genomics, biotech and medical technology that will all play a part in this digital transformation of healthcare and life sciences over the next decade. Our healthcare, payer and life science practices are already involved in the transformations with our San Diego clients where well-being will replace treatment and the patient will be at the center of healthcare.
Deloitte is expanding with new offices at One Paseo, in this era of COVID-19 what are some of the considerations made in the design of this new space?
The Deloitte office design and build out for our new location at One Paseo was in full swing when work from home resulting from COVID-19 quickly emerged in early 2020. As luck would have it, the design and additional square footage are going to be helpful when we are able to return to on-site office work. For instance, security/access points and printers are contactless and amenities, such as coffee makers, are operated from an app on your phone. The physical layout and expanded square footage will allow for a higher percentage of our practice to come on-site as compared to other offices as we phase in daily occupancy. While Deloitte remains primarily in a remote work model currently, our process to return to on-site office and client visits will leverage our My Path To Work technology to submit access requests for on-site office or client work, execute daily health screening, obtain approvals and reserve space in accordance with CDC social distancing guidelines. When we can safely come back to work on-site, I know I am personally looking forward to using our fabulous outside patio and welcoming our clients and teams to our new space for events, training and connection. The close proximity to our clients and the businesses of One Paseo made it the perfect choice for our future vision of the Deloitte San Diego office.
As a female leader in a male-dominated industry, what advice would you give to other women who may want to join your profession?
Do it! Deloitte made a decision over two decades ago to focus on the inclusion and advancement of our female workforce (which has now evolved to our full-scale Diversity, Equity and Inclusion strategy). The scientific foundation of life sciences and the male dominated professional services sector can't be denied, however there is significant opportunity. My advice is inspired by something a retired Deloitte partner that serves as a mentor said to me many years ago – no one takes care of your career, YOU own your career. Ask for what you want, tell leadership what you want to get involved in and remind your network of sponsors to voice their support when needed.
What makes Deloitte's relationship with clients different?
The breadth of capabilities and global footprint are the foundation of our differentiation. However, equally as important are the relationships we maintain with our most strategic clients as their trusted advisor and the longevity of those relationships. Finally, our deep industry experience and insights are critical to delivering impact and results to our clients and the community. I have been at Deloitte for almost two decades and personally feel that our commitment to our people and support of our communities is what really makes Deloitte "Deloitte." Being physically away from our clients has presented some challenges, but I have been struck by how many executives I have "Zoomed" with this year that have shared how much they miss their Deloitte teams and our people. Not only have they trusted us as a business partner, but they have developed deep personal relationships with our employees over the years.
Why do you think San Diego continues to be such an attractive option for people and companies?
San Diego is truly a unique eco-system! We have an interesting combination of higher education and world class universities, research institutes, serial entrepreneurs, investors and a dynamic business community across a spectrum of industries. It is the eighth largest city in the United States, but few cities of this size can tout such a diverse business community that is as tightly connected. Growth opportunities and the strong talent in-market will continue to make San Diego an attractive business destination.
How has San Diego been a leader in the Smart City movement?
Over the last few years, it has been amazing to observe the unique and innovative Smart City pilots and initiatives coming out of individual cities within the San Diego marketplace. The interagency planning and coordination happening at the regional level to realize the vision of a San Diego Smart Region has been astounding. There have been a number of companies that have proven San Diego as a great place to pilot the new Smart City concepts being developed by the private sector. Our Government and Public Sector practice views San Diego as a leader in the Smart City movement because of all the public and private sector projects that are in deployment along the coast as well as a shared regional passion for transforming San Diego County into a model for others to follow.