Locanabio Raises $100 Million in Series B Financing
Sunday, January 3, 2021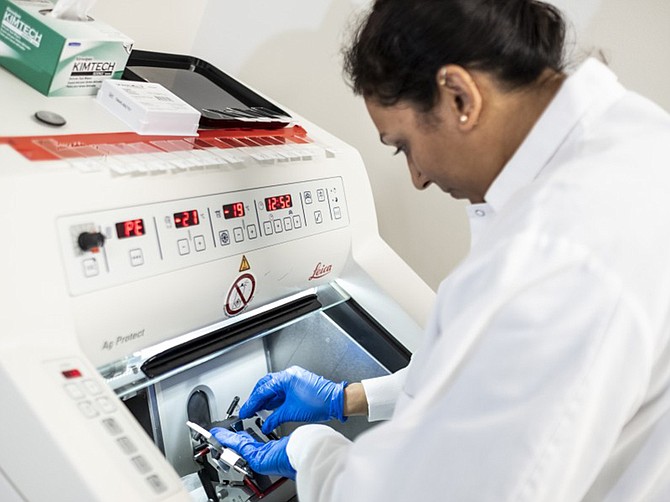 San Diego-based Locanabio, a private preclinical-stage biotech company, has raised a $100 million Series B financing to support the advancement of its RNA-targeting gene therapies and expansion of the technology platform.
The new funding supports pre-clinical and clinical development of proprietary RNA-targeting systems delivered via gene therapy for treating genetic diseases such as Huntington's disease, myotonic dystrophy type 1, genetic ALS, and retinal disease.
The financing was led by Vida Ventures LLC with participation from RA Capital Management, Invus, Acuta Capital Partners, an investment fund associated with SVB Leerink, ARCH Venture Partners, Temasek, Lightstone Ventures, UCB Ventures and GV.
"This financing positions us to accelerate our efforts to advance multiple promising programs into IND-enabling studies in 2021 and to further develop our novel RNA-targeting platform, which has the potential to be a major new advance in medicine that can bring hope to patients with many devastating genetic diseases," said Jim Burns newly appointed chief executive officer of Locanabio.
Developed at UC San Diego
Locanabio was founded in 2016 based on technology developed by Gene Yeo and David Nelles in their lab at UC San Diego and licensed from the university.
After delivering the proof of concept in animal models, Dr. Yeo raised $55 million Series A funding, and later brought on Burns in December 2019.
Locanabio's approach combines both gene therapy and RNA modification for treating diseases. Its platform consists of several RNA-targeting systems that are combined with gene therapy delivery to modify dysfunctional RNA.
Treating Multiple Diseases
The capabilities of the platform may allow Locanabio to develop treatments for a wide range of genetic diseases beyond those on its current roadmap.
"The platform that we're developing could be a major advance in genetic medicine that we see that has tremendous potential. It's very powerful," said Burns.
"The other approaches which I think are great, are more one dimensional. Ours can be adapted fairly straightforwardly to do different RNA manipulations and it gives it more potential for treating many other types of diseases that can with just one type of therapy," he added.
The local biotech isn't the only rising player in the market. Boston-based Beam Therapeutics says it can edit DNA and RNA precisely, targeting just a single base pair out of billions.
Although Locanabio's RNA targeted therapies is the only one that can be engineered to do many types of RNA manipulations, said Burns.
First Program Slated for 2021
The first therapeutic developed using this platform is expected to enter clinical trials in about 24 months. It also expects to start the IND-enabling programs early next year.
"Our organization realized that we can't slow down, because what we're doing is too important for helping patients with these devastating diseases," said Burns.
The specific program hasn't yet been identified, as several applications are being developed in parallel, said Burns. Headquartered in Torrey Pines Mesa, the company plans to grow up to 65 by the end of 2021.
"We set some pretty aggressive goals and despite COVID-19 and we've continued in delivering on those. It's a testament to the character of the company and the people that we've hired," said Burns. "I'm very proud of the team and how they pulled together to do just that."
Rajul Jain director of Vida Ventures, will also join Locanabio's board of directors as part of the new round.
"The unique approach in RNA targeting using gene therapy to deliver RNA binding proteins developed by Locanabio represents the next frontier of genetic medicine with the ability to target the root cause of a range of genetic diseases," said Jain. "They have built a strong management team to execute this bold vision and we are proud to support them."