Powering Mentorship Through Technology
Thursday, February 25, 2021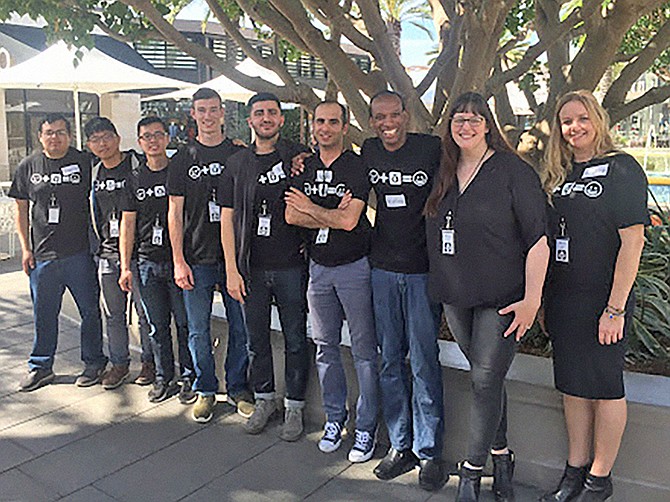 Kurling Robinson, founder and chief executive at Fokcus Mentoring, career falls between the intersection between technology and common good. 
Formerly the co-founder of NetZero, which became the first Internet service provider to IPO in 2000, he brings more than 25 years of expertise in software development and the entrepreneurship sector. 
In 2016, he launched Fokcus Mentoring, which serves as the "e-Harmony" for entrepreneurs and business mentors.
Spring Boarding Founders
An EdTech company, Fokcus works by assessing entrepreneurs through a variety of tests to intelligently match them with business advisors. 
"Fokcus Mentoring provides a platform to springboard entrepreneurs and startups, accelerating their opportunity for success. We do this by leveraging today's technology within a combination of products and services such as assessments, business mentoring, consulting, and intelligent matching with key resources," said Kurling Robinson, founder and CEO and Fokcus. 
"Our mission at Fokcus is to continually push entrepreneurship forward through easier access to mentorship and valuable resources," he added. 
Serving More Than 3,500
In collaboration with key partners like Apple, Blackstone, Google and universities, Robinson was able to create the Fokcus platform, which uses machine learning to quickly assess, screen, and match business mentors to entrepreneurs.
Over the years, Fokcus has experienced rapid growth. Starting with roughly 250 entrepreneurs and mentors in 2018, it has grown to serve over 3,500 entrepreneurs and mentors.
More notably, it has also increased mentor-mentee matches from less than 1,000 matches to over 18,000 matches between all the members within its ecosystem.
His Wife, Johanna Robinson is the co-founder and COO at Fokcus Mentoring. She brings experience from industries including biotech, medical devices, videogames, and software.
"We've worked directly with over 3,500 founders, and partnered with major universities, non-profits, local government organizations, and venture capital firms," said Johanna Robinson, co-founder and COO at Fokcus. "We believe in a world where founders are authentically supported and mentored through the Fragile first 1,000 days."
Its Fokcus Founders Group (FFG) program is designed for early-stage founders and is a 12-week program. It charges $500 per month for each company that participates.
Partnering with Apple
Its platform is supplemented with events called "City Highlights," which they deliberately populate with diverse entrepreneurs and mentors, making it easier for all types of entrepreneurs to meet their future selves.
Each session focuses on a specific business challenge and the mentors function as an advisory board during the session. More specifically, the startup helps with strategic, technical, creative, and operational parts of the business.
In addition, it also matches founders for one-on-one sessions, to offer peer-to-peer mentoring.
In 2019, City Highlights mentoring sessions are hosted weekly at the Apple Store in San Diego (UTC) and Los Angeles (Century City). In partnership with Apple, the retail giants provided event support staff and hosted its events in the newly renovated "Town Square" retail spaces. 
Each City Highlight featured approximately six mentors, including Apple Business Pros and Apple Creative Pros, said Kurling Robinson.
Due to restrictions of hosting large scale in-person events, the tech startup reimagined its City Highlights, serving its 2,000 community members virtually.
Looking forward, the goal is to expand into a global platform.
"With access to people who have "been there, done that," you can face your toughest business challenges. Whether you are in ideation or coping with the very-good-problem of growth, we want to help," said Kurling Robinson. "Our goal is to serve the community in every way possible, but we are starting with mentorship first."