Operator Runs Oldest Black Owned Restaurant in San Diego
Monday, February 22, 2021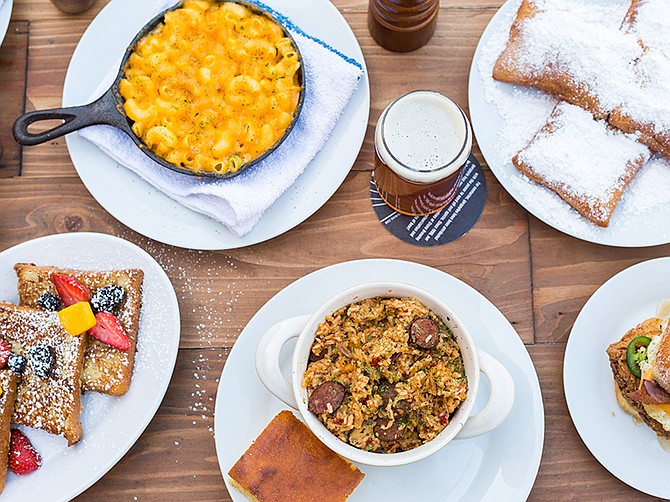 StreetCar Merchants Chicken Bar in North Park was founded in 2013. It is also likely the oldest Black-American-owned restaurant in the city of San Diego, according to owner and operator Ron Suel.
"StreetCar is probably the oldest Black restaurant in San Diego right now," he said. "I know there is Coop's West Texas BBQ in Lemon Grove and Bankhead Mississippi Style Cooking in Spring Valley. But in the actual city of San Diego, I don't know another Black-American-owned restaurant around longer than we've been around – and that's only been seven years."
For this reason, among many others including atmosphere, flavor and inclusion, Suel and his food offerings have become an important part of the fabric of San Diego's Black community. Sarajevo Amor Petty, who launched Surf & Soul on El Cajon Blvd. late 2019, said she considers Suel an inspiration and a leader in the overall local food scene.
Reintroduced Flavors
"I think he reintroduced our flavors to San Diego with a spin on favorites but extremely authentic at the same time," she said. "His aesthetic for design is also bomb. San Diego is known for great Mexican food but we haven't had great Southern food done so well in a long time. Unfortunately, a lot of our staples have closed throughout the years. But Ron Suel brought that pop back."
Thankfully, StreetCar Merchants Chicken Bar is just one of Suel's offerings.
In 2018, he opened Suckerfree Southern Plate & Bar in Gaslamp Quarters and in 2020, he introduced Shotcaller Street Soul Food, located in Chollas Creek Villas. In 2019, Suckerfree, currently closed, garnered between $2 million and $2.4 million in revenue, he said. Shotcaller continues to rake in roughly $90,000/month during the pandemic, Suel added, while StreetCar's revenue, at about $1.8 million in 2019, has been steady throughout the crisis.
His Story
Before becoming a restaurateur, Suel, 43, spent 20 years in the car business.
After getting burned out as a car salesman, despite no professional background in the food business other than a brief stint as a dishwasher, he decided to try out the restaurant industry. That's when he reconnected with his now business partner, Ravae Smith, a friend from college who lived in San Diego.
Because of his once lucrative career selling cars, Suel didn't bring on investors or take out any loans for the launch of his restaurants.
A Look Ahead
Before the pandemic hit March of last year, Suel had plans of expanding his culinary reach.
He'd already signed the leases for a Chula Vista-based West Texas BBQ concept as well as a live supper club venue downtown. Both projects have been put on hold indefinitely, he said, or at least until COVID-19 is under wraps.
For Suel, that is just par for the course.
His focus remains the same: to create a family legacy for his daughters, now ages 24 and 25, and to develop a space for Black San Diegans to not only be employed but to come enjoy as patrons as well.
"We've always been supported by the Black community," he said. "I don't focus much on Black History month because I am Black every month and that is pretty much where we stay. With that said, our community always shows us love."